100 Supercharger Stations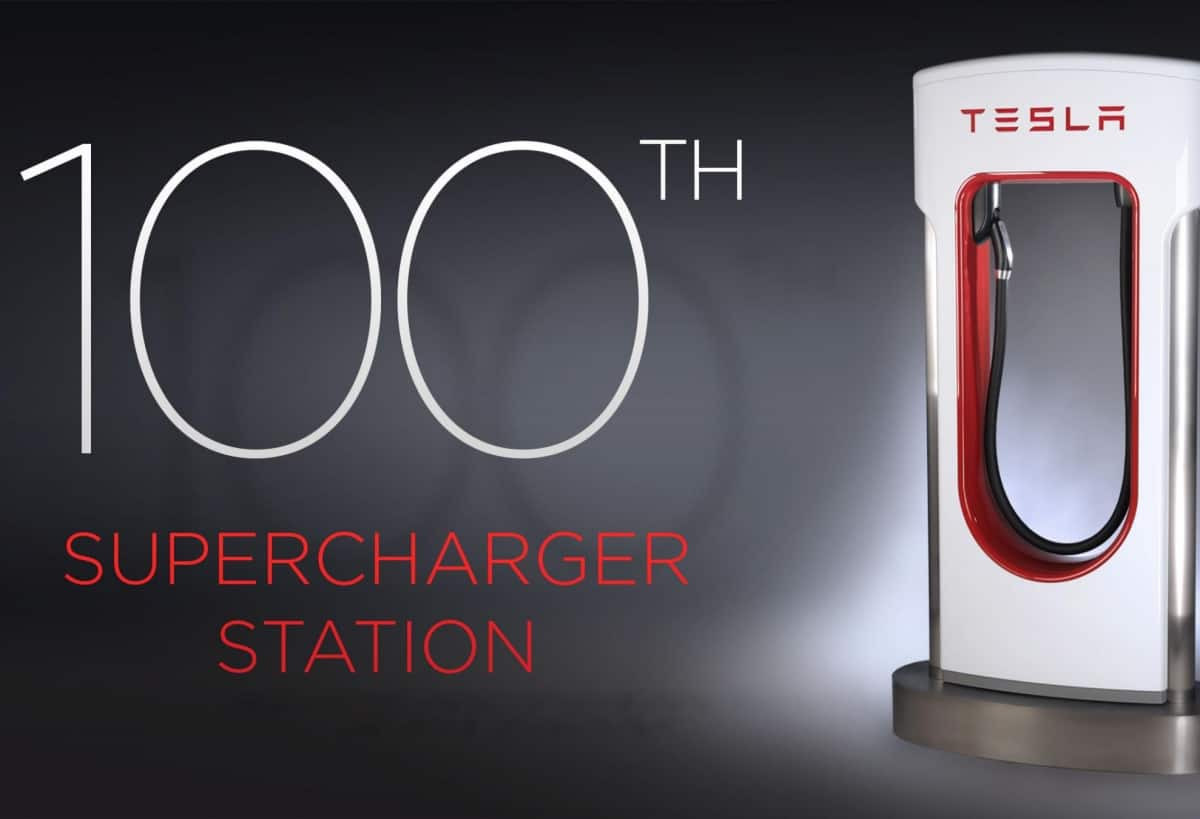 This morning in Hamilton, New Jersey, we cut the ribbon on our 100th Supercharger station. A crowd of more than 100 people, including New Jersey state legislators, Tesla executives, and supporters, marked the milestone moment in the sunshine at the location next to a popular shopping center.
"What a great turn out!", New Jersey Assemblyman Timothy Eustace told the crowd of more than 100 people. "We are zealots for electric cars, and we welcome and thank you for being here."
James Chen, Tesla's Vice President of Regulatory Affairs, said that electric vehicles and Superchargers are about alleviating the world's addiction to oil. "What we are really doing here today is getting to our core mission of catalyzing the electric vehicle industry," Chen said.
At a Supercharger, a Model S can get half a charge in as little as 20 minutes, allowing for long-distance travel without having to pay a cent for gas (or, now that we mention it, electricity). By charging only at Superchargers, Model S owners can drive for free, forever. 
Tesla has now opened 86 Supercharger stations in North America, 14 in Europe, and we energized the first ones in China just this week. These numbers are growing rapidly as we fill out electric highways around the world. Model S owners can find directions to Superchargers on their cars' 17-inch touchscreens. Meanwhile, we're building a network that will ultimately mean drivers will never be more than 100 miles from a Supercharger. By the end of next year, we'll have 98 percent of the U.S. population covered.
The network is already robust enough to support long-distance drives on the most popular routes across America, whether it be a cross country trip from Los Angeles to New York, an East Coast jaunt from Rhode Island to the southern tip of Florida, or an epic 12,000-mile journey to every corner of the United States. 
Of course, number 100 is just the start for Tesla. We're rolling out new Superchargers as fast as we can, which for Model S owners means that gas stops are fast becoming a fading memory with every passing day.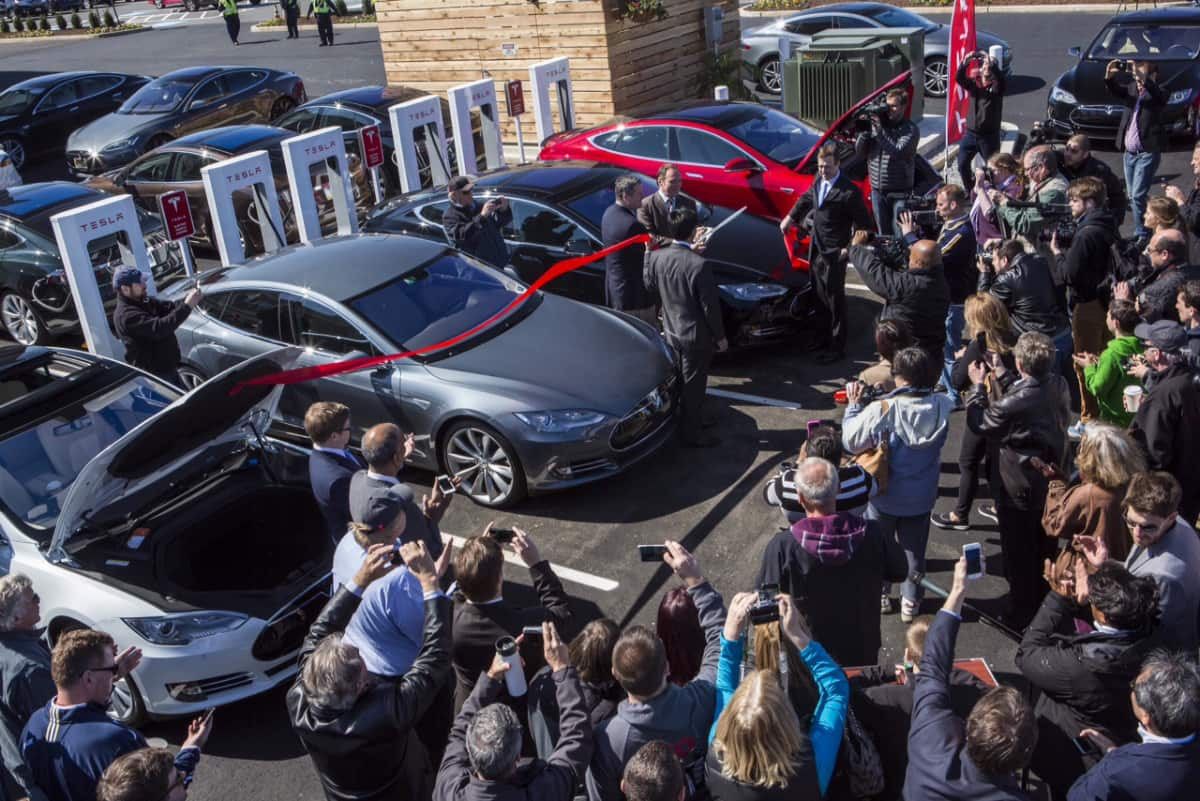 SUPERCHARGERS BY THE NUMBERS (SO FAR)
Gallons of gas offset by Superchargers:

570,921

Dollars saved in collective fuel costs:

2.3 million

* 

Miles charged:

14,273,033

, enough to circle the globe 573 times

Cumulative total energy delivered to date:

4.9 million kWh

Cars charged in the last seven days:

5,196

Factor by which a Supercharger charges a Model S faster than at a public charging station:

16
* Based on current national average of $4.015/gallon for Premium fuel
Photo by John Davis.
Forward-Looking Statements
Certain statements in this blog post, including statements regarding future Tesla Supercharger locations, timing and capabilities, are "forward-looking statements" that are subject to risks and uncertainties. These forward-looking statements are based on management's current expectations. Various important factors could cause actual results to differ materially, including the risks identified in our SEC filings. Tesla disclaims any obligation to update this information.