Alpha Workshop Photo Tour
Most visitors to Tesla Headquarters in Palo Alto probably don't notice it. On the way to the front entrance, a building houses Tesla technicians and engineers busily testing and analyzing the Model S Alpha fleet.
Transparency is vital as Tesla revolutionizes the traditional approach to vehicle development. To this end, Tesla recently took the initiative to invite journalists to tour the Workshop and speak with some of the key figures behind Model S -- including VP and Chief Engineer Peter Rawlinson and co-founder and CTO JB Straubel.  Read some of the articles from outlets including Bloomberg, Autoblog and GigaOm.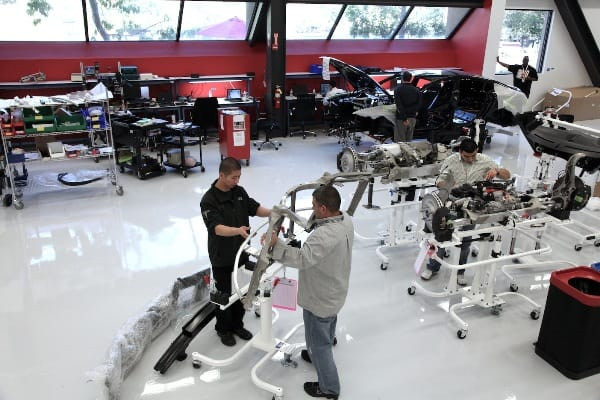 Large windows provide plenty of natural light. On the right side of the photo, front and rear sub-frames are being prepped for installation.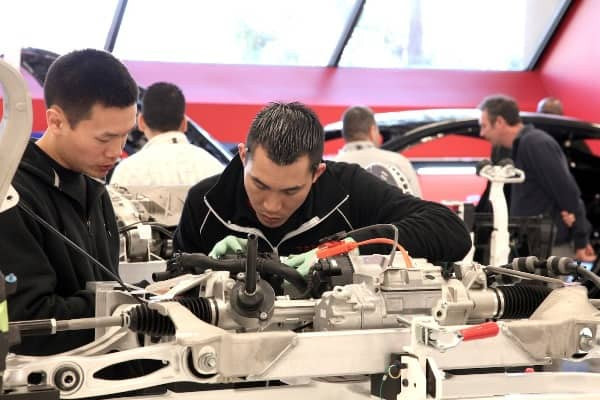 Vehicle Techs assemble a front sub-frame.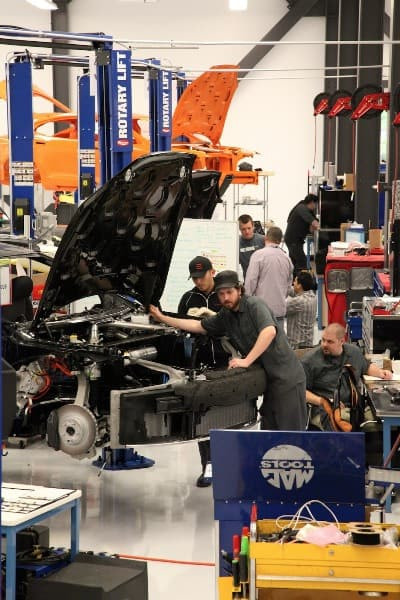 Vehicle Techs work on VIN 7 – slated to undergo durability testing.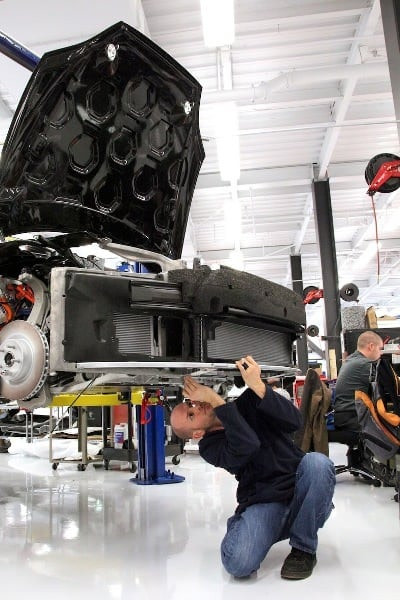 VIN 7 inspection.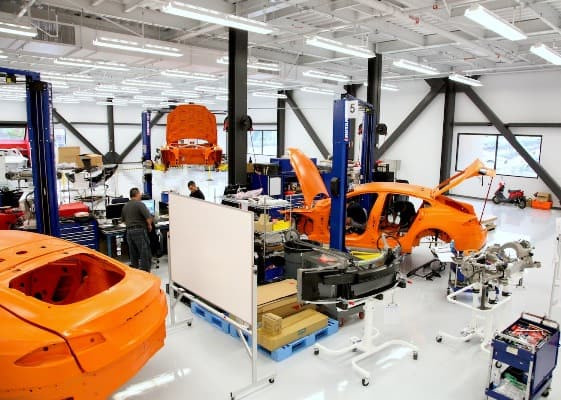 Cars not long for this world are painted orange. In crash tests, the orange paint helps engineers analyze the body structure.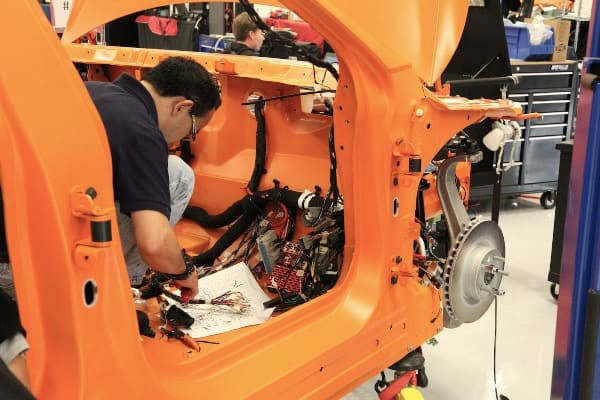 Wiring is installed on VIN 13, one of the orange crash safety vehicles.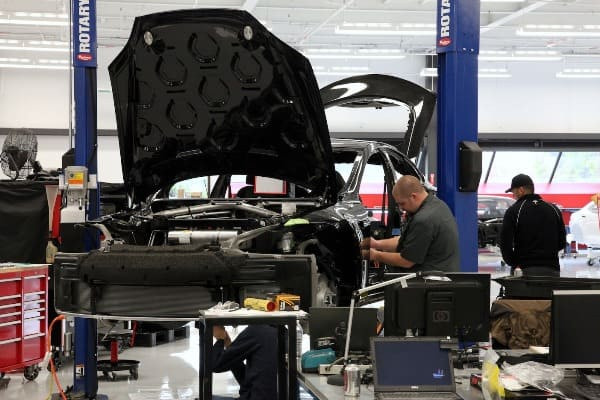 VIN 8 will be used to test prototype manufacturing tools. In his blog post, VP of Manufacturing Gilbert Passin describes the process by which the Model S will be mass-produced at a rate of 20,000 per year at the Tesla Factory in Fremont, California.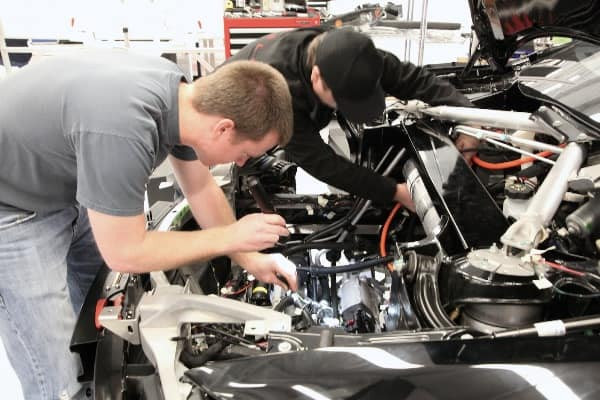 Under the hood of VIN 8.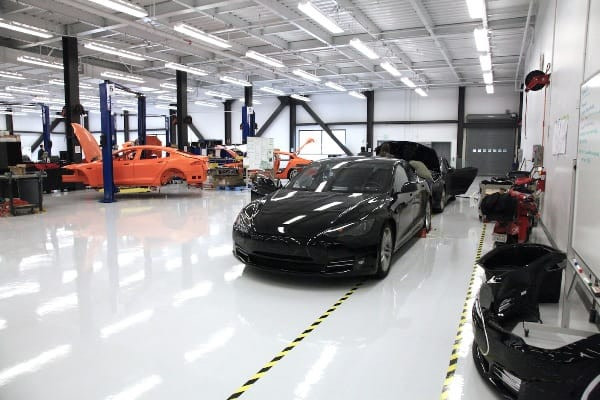 The rain doesn't stop the testing! These two have been hitting the mean streets on a daily basis.