Factory Upgrade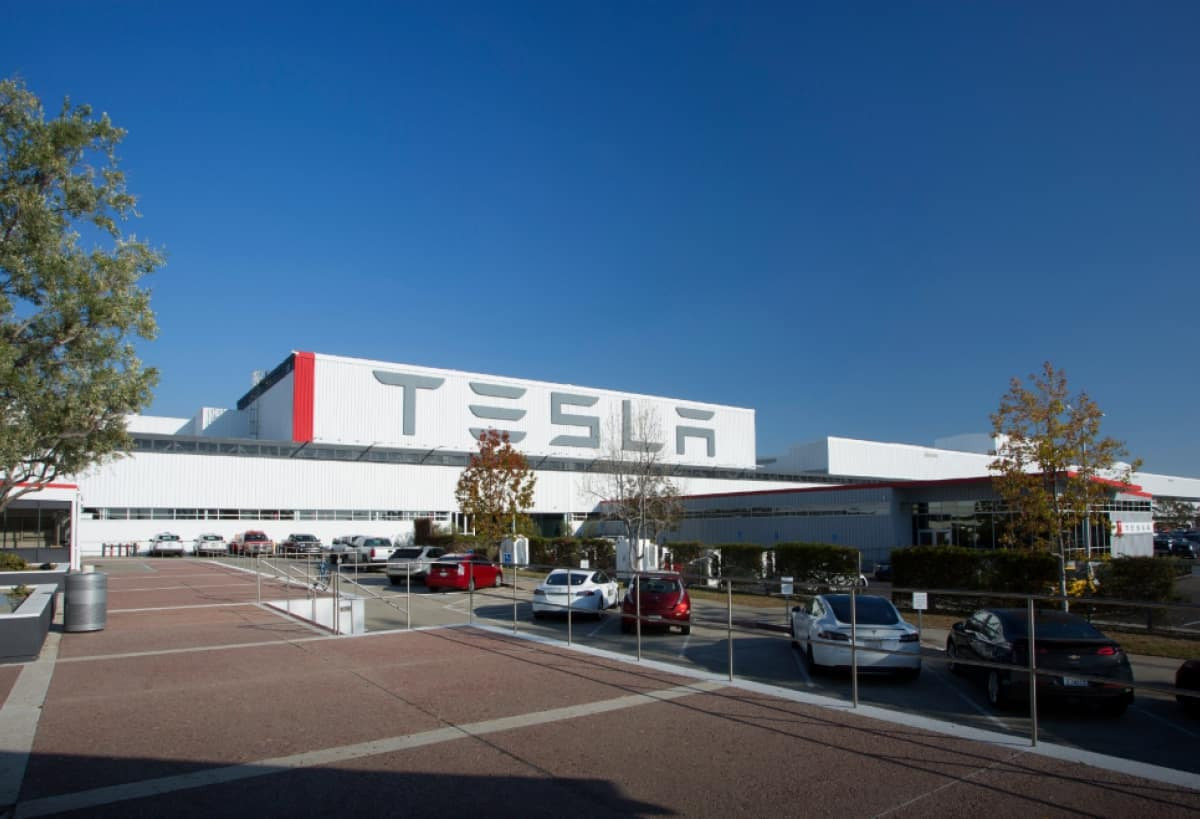 Tesla's pace of vehicle production has always been intense, but it has long been obvious that we would have to scale up quickly. Last year, we produced more than 22,000 cars; this year we're on track to build about 35,000. By the end of 2015, we will have increased production by another 50 percent. With Model X on the horizon, Dual Motor Model S now in production, and increasing global demand, we recently decided to temporarily pause production in order to increase capacity at the Tesla Factory in Fremont, California. 
During the pause in production, we upgraded the assembly line, added capacity to the body shop, enhanced powertrain assembly, and revamped facilities for our employees. The result of this retooling phase, which complemented ongoing upgrade work, is a much-expanded operation that allows us to produce more cars, faster, while increasing automation and providing a more inviting work environment.
The most dramatic changes are to be found in general assembly, where we've eliminated a lot of overhead steel and mechanical structures in favor of advanced robots that can lift and maneuver entire cars with optimum precision while taking up less room. Soon, our new robots will even be able to install battery packs in the cars, relieving humans of the most labor-intensive operation in the factory and reducing installation time from four to two minutes. 
Rather than refer to these robots by technical descriptions, we named them after X-Men characters. Xavier stands at the entrance to the trim line, lifting cars down to the floor from an electrified rail, while Iceman, Wolverine, and Beast do more heavy lifting nearby. Storm and Colossus can be found at the end of the chassis line, and Vulcan and Havok work as a team to lift cars back onto the rail. To us, these robots are like superheroes, so we figured they deserved superhero names.
Alongside the robots, we've created a more efficient floor plan with significantly more automation. In addition, the cars now move down the assembly line as associates work on them, enabling a streamlined and more consistent workflow. The line is now running at about 1,000 cars a week with the potential for significantly more with minor adjustments. 
We've also been building a new section of the factory for production of Dual Motor Model S. The high efficiency drive unit used in the 85D and P85D is being produced on a highly automated line that is laid out with room to grow so future capacity increases can take place with minimal disruption to existing operations. 
In the powertrain department, we've added conveyors and advanced robots that have given us the capacity to process 1 million battery cells per day, up from 800,000. In body-in-white, we've added new welding equipment and improved our production uptime by 5 to 10 percent, thanks in part to a 13-car buffer that guards against bottlenecks. We've also added 24 new tire and export docks to the perimeter of the main building, increasing the speed with which we can deliver cars overseas. 
This period of upgrade work also presented us with the opportunity to have some fun with the factory. Tesla moves so fast that we can't afford to have an environment that stagnates our employees. We want them to feel good about their work place and look forward to coming in every day. 
As well as making the place brighter by installing skylights, replacing fluorescent lights with energy-saving LED lamps, and painting previously grey walls and floors a bright white, we've added a few novel touches. For instance, we've wrapped several pillars with climbing plants to add some greenery to the surrounds. We had a comic artist depict the manufacturing process in a series of illustrations, which we've printed on the glass walls enclosing some of the robots. And we've added a wall of framed photos showing the factory building in different guises over its 54-year life. 
The photo wall serves as homage to the evolving auto industry and a reminder of the factory's past. For 26 years before Tesla moved in, the factory was home to General Motors and Toyota's New United Motor Manufacturing, Inc (NUMMI), which produced 500,000 cars a year. GM had built up the factory two decades prior to that. Our work in Fremont today builds on those foundations.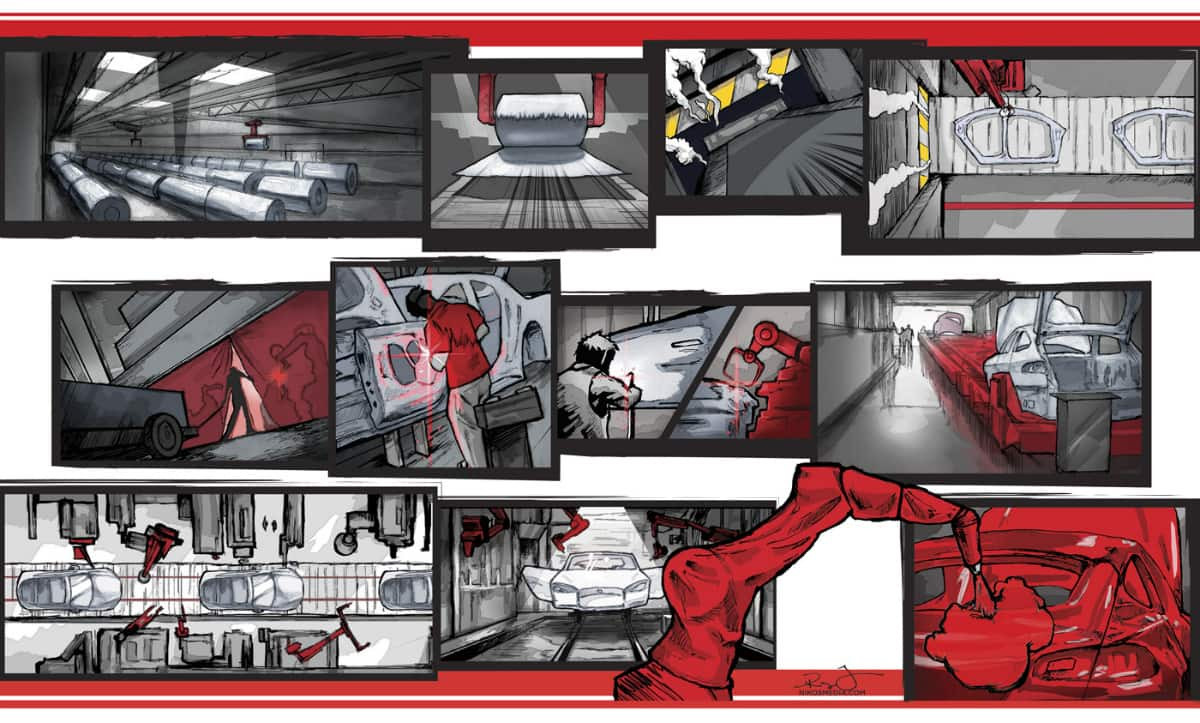 Facts and figures from the Tesla Factory's two-week retooling period
65,000 Tesla man-hours

342 contractors 

1 mile of work pitches added

10 of the largest robots in the world installed

72 miles of ethernet cable used

12,000 gallons of paint

50 tons of material recycled

200,000 square feet of epoxy flooring 
Forward-Looking Statements
Certain statements in this blog post, including statements regarding production and delivery expectations and capabilities, are "forward-looking statements" that are subject to risks and uncertainties. These forward-looking statements are based on management's current expectations. Various important factors could cause actual results to differ materially, including the risks identified in our SEC filings. Tesla disclaims any obligation to update this information.