Tesla Powerpack to Enable Large Scale Sustainable Energy to South Australia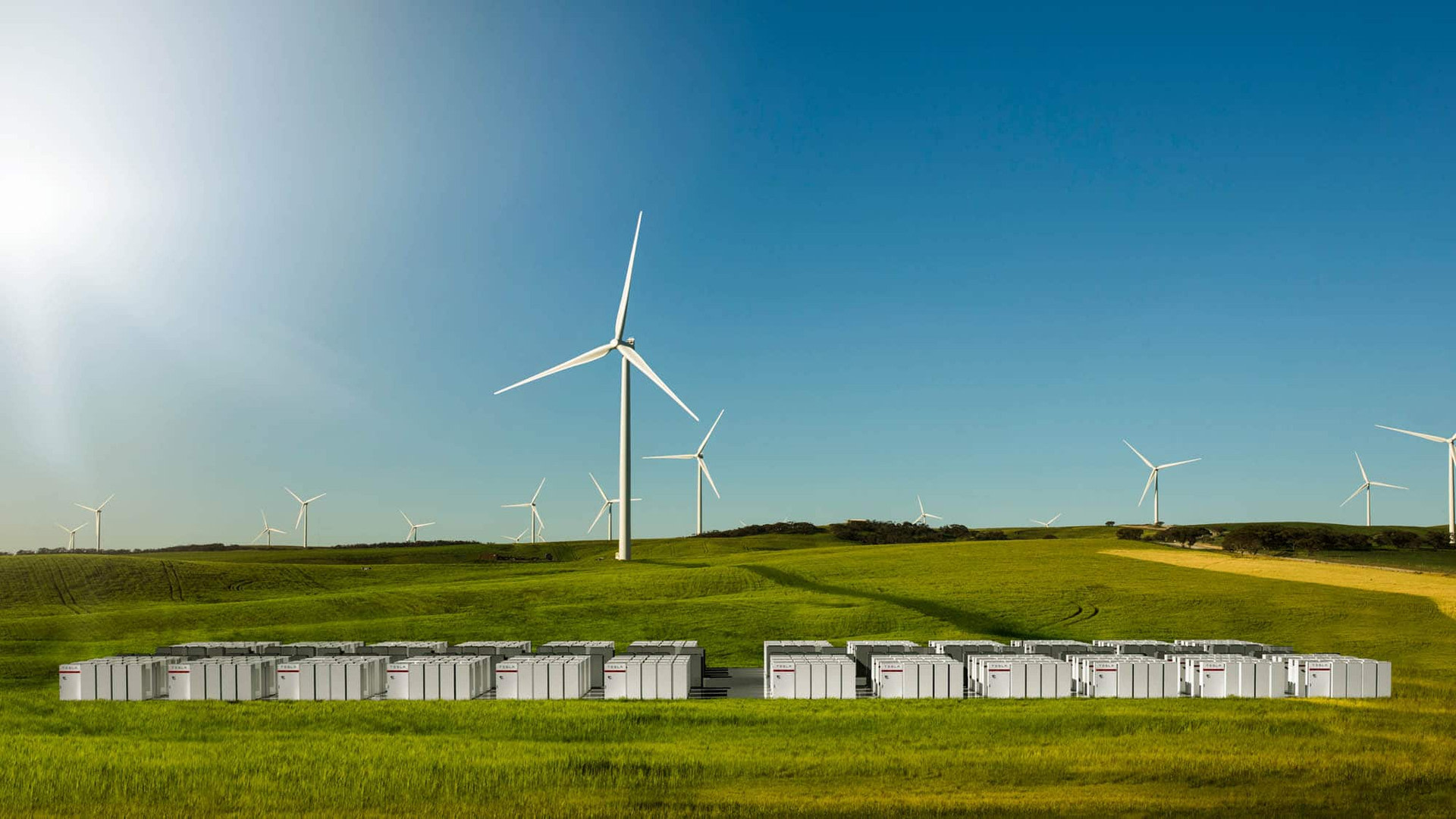 Last September, a 50-year storm damaged critical infrastructure in the state of South Australia, causing a state-wide blackout and leaving 1.7 million residents without electricity. Further blackouts occurred in the heat of the Australian summer in early 2017. In response, the South Australian Government as a leader in renewable energy, looked for a sustainable solution to ensure energy security for all residents, now and into the future, calling for expressions of interest to deploy grid-scale energy storage options with at least 100 megawatts (MW) of capacity.
This week, through a competitive bidding process, Tesla was selected to provide a 100 MW/129 MWh Powerpack system to be paired with global renewable energy provider Neoen's Hornsdale Wind Farm near Jamestown, South Australia. Tesla was awarded the entire energy storage system component of the project.
Tesla Powerpack will charge using renewable energy from the Hornsdale Wind Farm and then deliver electricity during peak hours to help maintain the reliable operation of South Australia's electrical infrastructure. The Tesla Powerpack system will further transform the state's movement towards renewable energy and see an advancement of a resilient and modern grid.
Upon completion by December 2017, this system will be the largest lithium-ion battery storage project in the world and will provide enough power for more than 30,000 homes, approximately equal to the amount of homes that lost power during the blackout period.
Working in close collaboration with the South Australian Government and Neoen, this grid scale energy storage project is not only sustainable, but will help solve power shortages, reduce intermittencies, and manage summertime peak load to improve the reliability of South Australia's electrical infrastructure. In addition, Tesla's Powerwall is now being installed for residential customers across Australia and ramping up quickly. The same technology that can help stabilize the South Australian grid can also be used by homeowners to collect energy during the day so it is stored and made available day and night, providing uninterrupted power even if the grid goes down.
Tesla is proud to be part of South Australia's renewable energy future, and we expect this project will provide a model for future deployments around the world that will help significantly accelerate the adoption of sustainable energy.