Big family, big adventure: Driving our first EV across Europe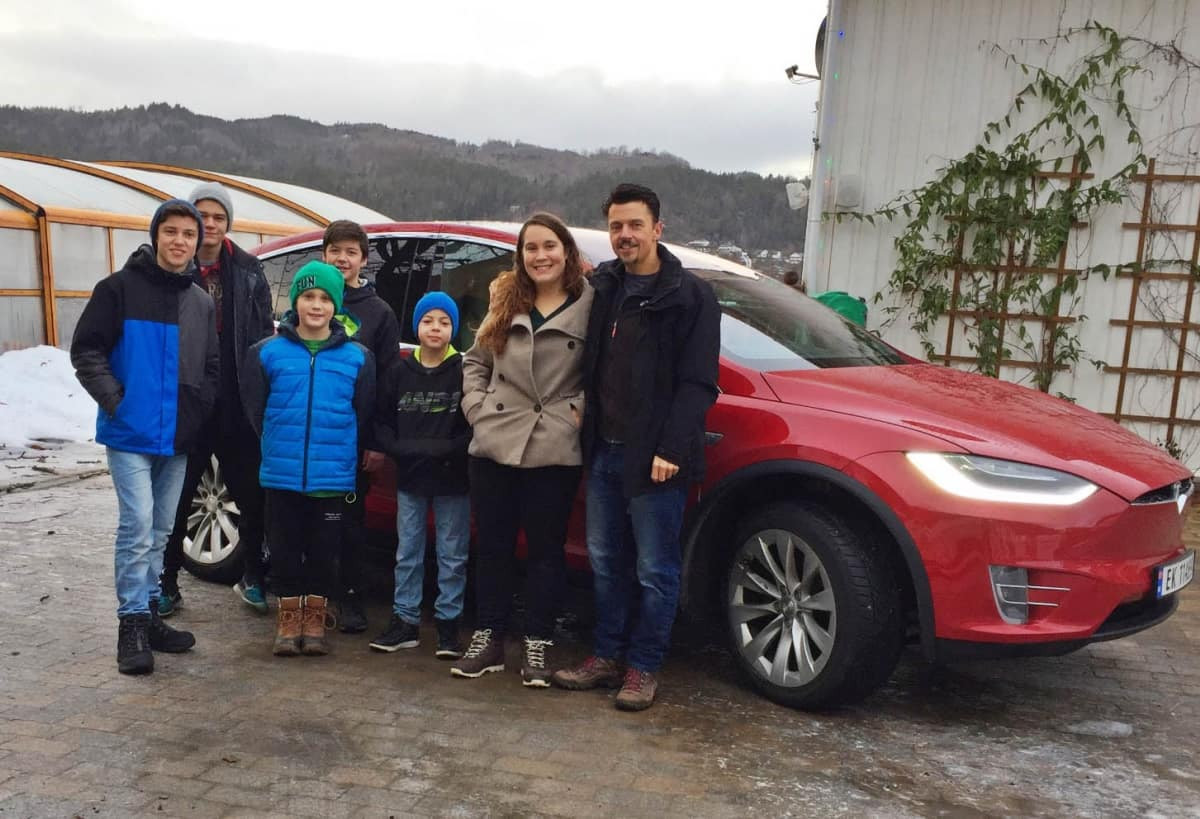 We are a family of seven, two adults and five boys, who got our first electric vehicle in September, a Tesla Model X 90D. We were excited and happy, but didn't know quite what to expect. Would it work as a family car for us?
My interest in cars has always been above average. I've crossed Europe many times in a car, and I've owned a number of different brands: BMW, Mercedes, Audi, Volkswagen, Porsche, Ferrari, Volvo and Cadillac. You name it, I've owned it.
Two days after taking delivery of Model X, the whole family packed their bags for a road trip. During our autumn holiday, we drove 5500 km through ten countries in Europe in only nine days. After this experience, we became convinced that we will never own a noisy, polluting diesel or gasoline car again! Here are some of the reasons why:
Autopiloting our way through Europe
For 90% of the road trip, Model X had Autopilot engaged. That's right, it helped us accelerate, brake, change lanes and make turns! I only monitored the SUV, ready to take over if it should make any mistakes.
The car is great to drive manually as well. It's quick at any speed, faster than the four Ferraris I've owned in my lifetime. The steering is precise, it has all-wheel drive and a top speed of 250 km/h.
The range is theoretically 489 km. The actual range doesn't matter at all, because there is always a charging station within range. Tesla has built a network of stations throughout Europe. In my experience, the range is about 350 to 400 km in the summer and about 250 to 300 km during winter, depending on driving style. We usually did 130–150 km/h on highways. It's not hard to get more range if you want to, you just need to lower your speed a little.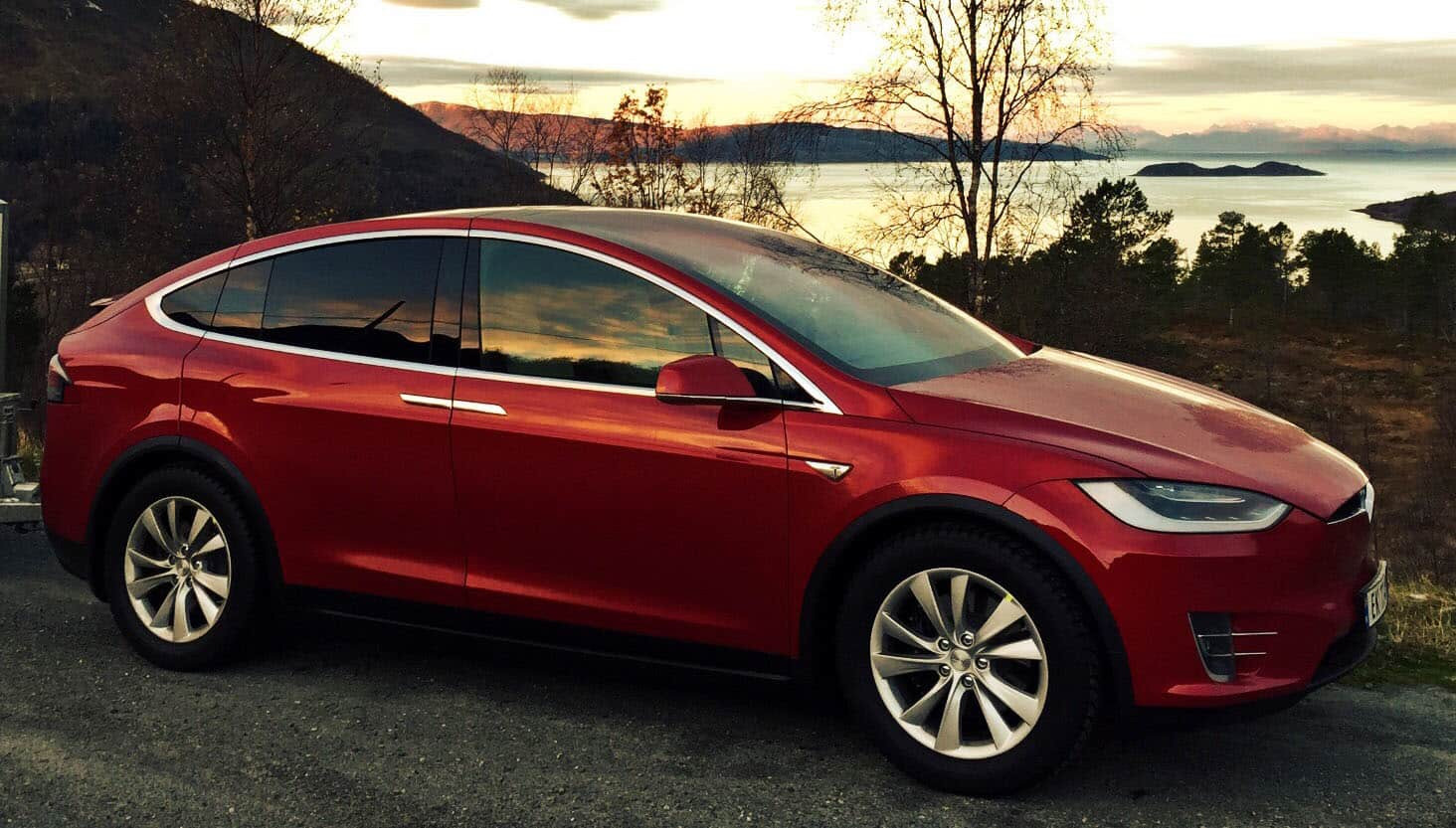 Practical and spacious
The falcon wing doors provide easy access to the second and third row seats, and keeps rain out of the car when the doors are open. They can be opened even if other cars have parked really close to you. On the ferry home, the boys were able to exit without any problems, while I had to squeeze out of the front door! The doors also perform well when there's snow and ice.
The car is spacious and offers plenty of room for our family of seven. We had no issue fitting our luggage in the two spacious trunks: One in the rear like normal cars, and a "frunk" in front. Our 7-seater Volvo XC90 would not have been able to swallow all the luggage we brought on this trip.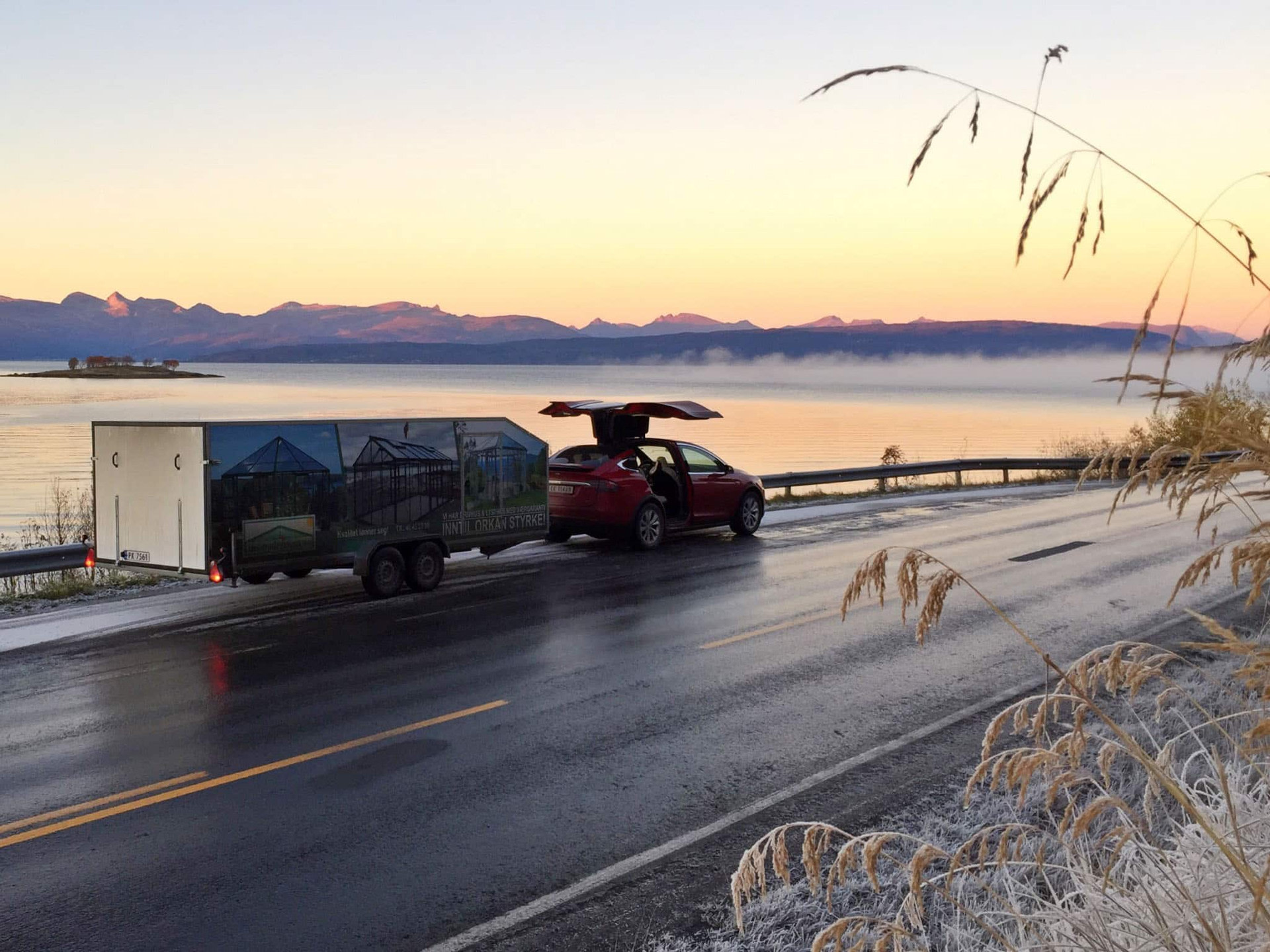 Working with a trailer
The Tesla Model X is capable of towing a trailer, and can tow up to 2250 kg. This was important to me while choosing a car, because as part of my job, I frequently deliver goods.
I decided to test what the Tesla can do, and brought a trailer that is eight meters long, 2,4 meters wide and 2,2 meters tall on a work trip to Finnmark, the most Northeastern part of Norway. A 5000 km roundtrip from my home in Sørlandet with a fully loaded hanger weighing 2200 kg was completely hassle-free. I didn't even notice the hanger going uphill, the car is incredibly strong!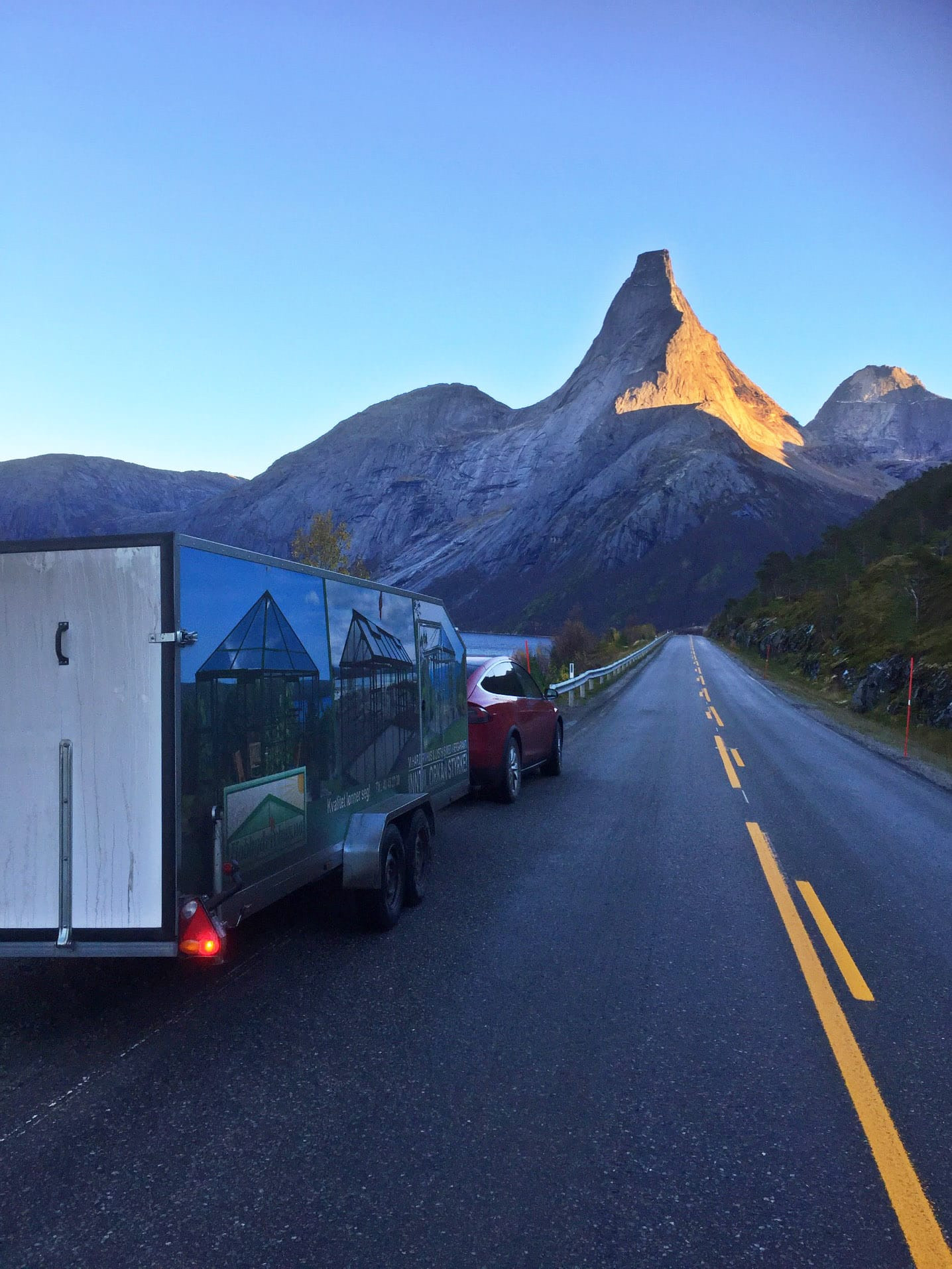 Winter driving
A drive from Bergen to Sørlandet over Haukelifjell was also no problem. I even performed a hill start and went past a few other cars who were stuck because of slippery conditions on the steep hills. You might be thinking "So what?" Well, I was towing a trailer with a car on it! The total weight of the trailer was 2150 kg!
The winter driving abilities is truly some of the best I've ever experienced. Model X has steady driving characteristics and is incredibly capable of getting around in any weather condition. I drove two km on an unplowed road with 40 cm of heavy, wet snow with my Tesla, while my Volvo XC90 had to surrender after ten meters, even after I had cleared a path two times using my Model X. The great driving characteristics are due to the low center of gravity, as well as smart air suspension which enables the car to be raised up to 17 cm, and an incredible all-wheel drive system.
Simply better
In two months, I've driven 15 000 trouble-free kilometers with my Tesla Model X, and still look forward to every chance I have to drive it!
The future is electric! Not just because electric vehicles are more environmentally friendly but because they are simply better cars. Don't take my word for it, try a Tesla and make up your own mind!