Going 100 Percent Electric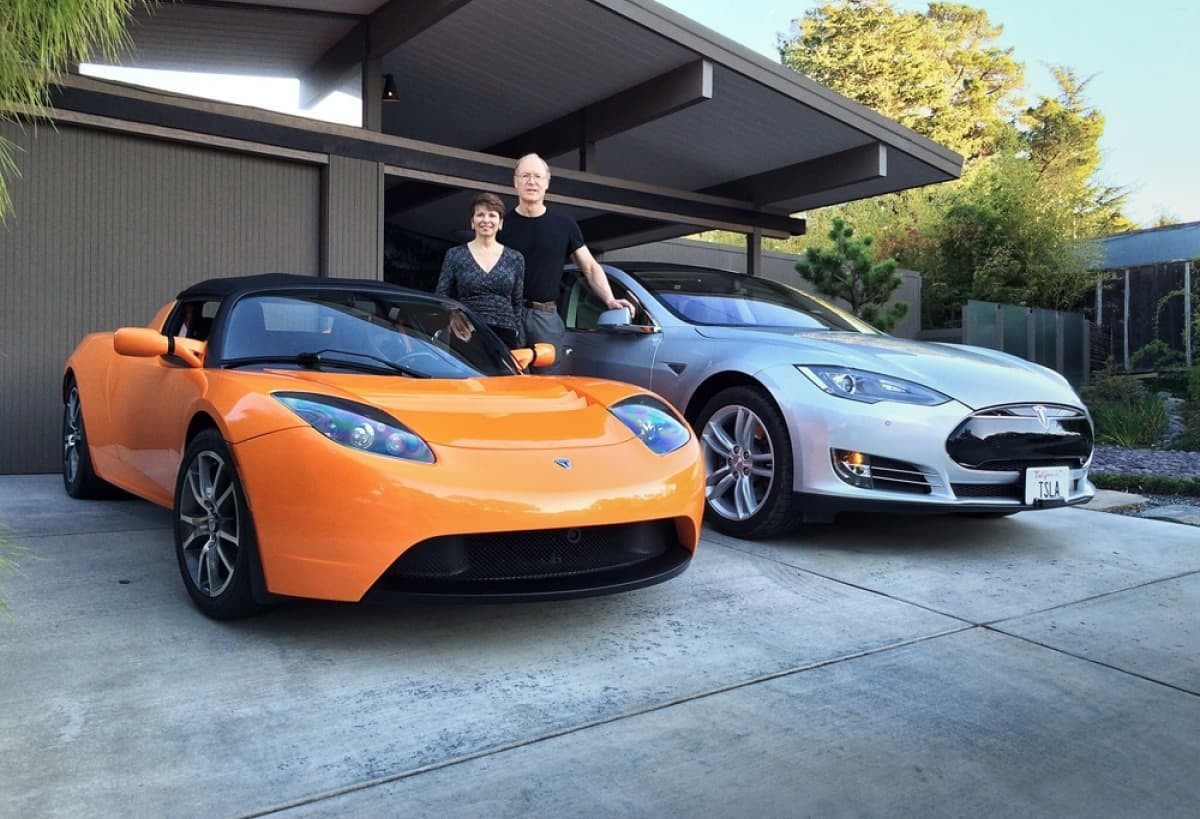 Many Tesla Roadster owners began their electric vehicle experience with that car and then, after falling in love with the mind-bending acceleration and long range, add a Model S to their garage. I did the opposite.
Ever since taking ownership of an 85 kWh Model S in December 2013, I've wanted to go 100 percent electric. The pleasure of driving such a superbly engineered automobile with the convenience of overnight "refueling" so that every morning I had a full "tank" quickly made me realize that I would never buy a conventional car again. However, a second Model S was not possible because of restricted garage space and a restricted budget!
Over the past year, as other car companies launched new EVs, they consistently disappointed me with inadequate range and/or quirky styling. The Model S is such an amazing vehicle in every respect that spending money on a sub-100 mile EV seemed like a waste. I was totally spoiled: only another Tesla would do, but I did not want to wait three years for the Tesla Model 3.
I kept thinking to myself, "If only I could afford a Roadster…" Finally, after months of searching, I not only found one I could afford but, just as importantly, one that my wife Rosemary also liked the color of. She gave her seal of approval to a "Very Orange" 1.5 Roadster with just 12K miles that was for sale at a BMW dealership in Sarasota, Florida (I assume it was a trade in). The previous owner had kept it in a climate-controlled garage with the rest of his car collection, so it was nearly pristine.
I couldn't buy it sight unseen and I didn't want to fly to Florida to inspect it, so I posted on the Tesla Motors Club forum asking if there were any Roadster owners in the area who could take a look at the car for me. Within two hours, Roadster and Model S owner and forum moderator Nigel Mould responded saying he would be glad to take a look. Over the next week, Nigel made two trips to the dealership to not only inspect but also drive the car. He gave it a hearty endorsement. 
A few weeks later, the Roadster was at my house, keeping our Model S company. My wife promptly nicknamed it the "Orange Crush". It is now my daily driver. I love jumping in it and hitting the "go" pedal – commuting has never been so much fun. And I'll never have to remember to stop at a gas station ever again.