Winter driving with my Model S 85D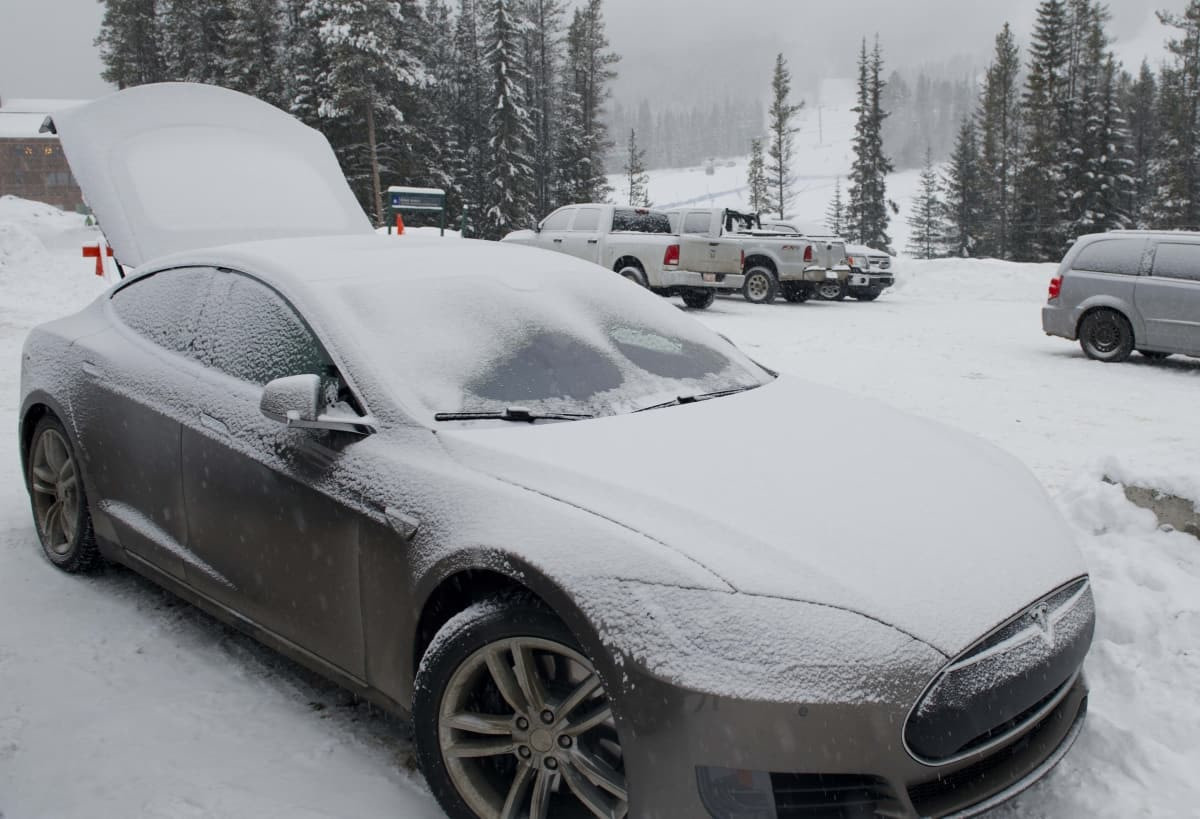 After putting in a lot of research about the range on a Model S and its ability of driving in the mountains for skiing, I purchased a Model S 85D. I decided to get the largest battery available at the time, to maximize range, as well as the Dual Motor option since this provides a slight increase in range and better handling on icy roads. I also added the adjustable air suspension, which allows me to lift the car if the snow became too deep for standard suspension.
First day of Winter driving
After driving all summer including a trip to Waterton Park on the Canadian border, and out to Vancouver Island, my concerns about range diminished significantly. However, winter weather conditions can slightly reduce range, so going to Lake Louise 187 Kilometres from my house required a bit of planning. Before leaving my home in Calgary, I maximized Model S's range by fully charging the battery at my home plug-in and pre-warming the car. I made sure range mode was turned on for the entire trip. With that, myself and the three friends I was traveling with were ready to drive through the snowy mountains. The perfect opportunity to check out winter driving!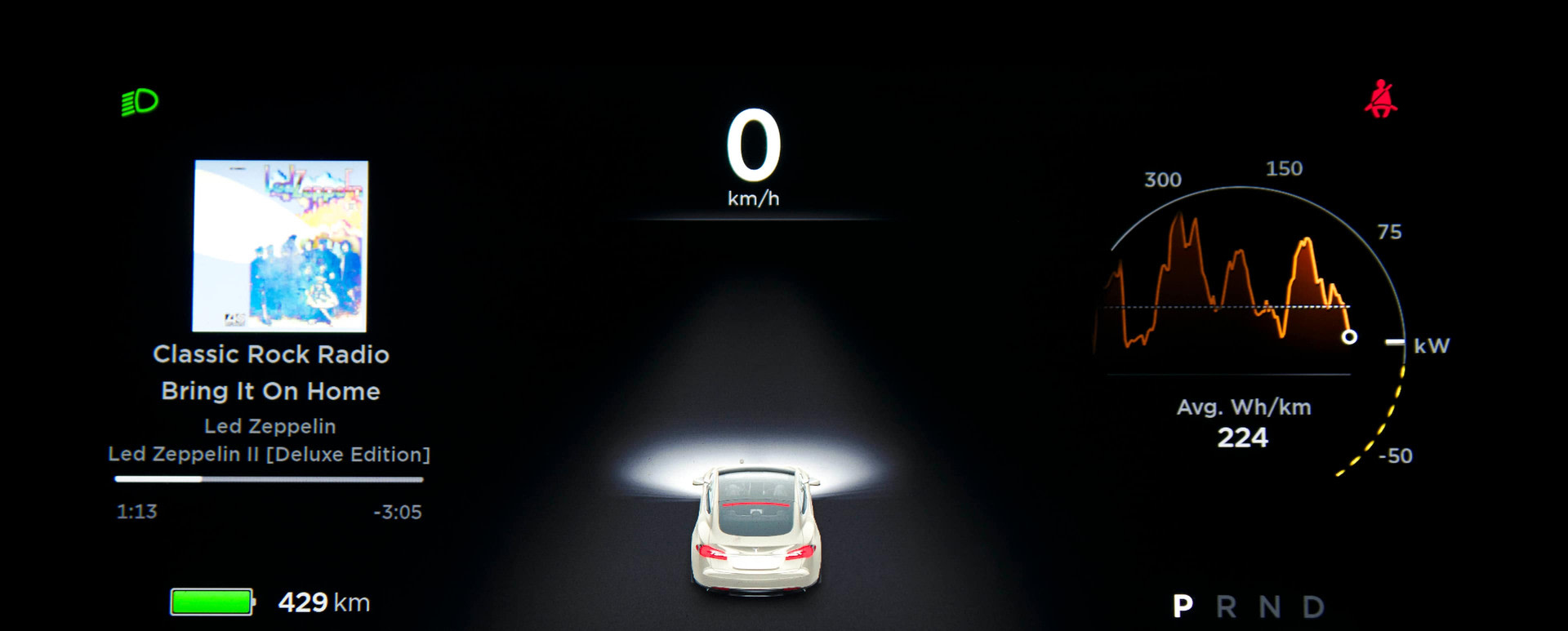 I wasn't entirely sure how well a fully loaded vehicle would perform on a cold, Calgary winter day, so I erred on the side of caution and made a quick 10 minute stop at the Supercharger in Canmore. This allowed me to add about 70 K of range. 
"I have not driven another all-wheel drive vehicle that can compare."
Traction on Icy Roads
One of the most noticeable differences driving a Model S on the highway was that the four of us could carry on a normal conversation since it was so quiet in the car. In other vehicles, it is always difficult for the rear seat passengers to converse with the front seat passengers because of engine and icy road noise. However, in spite of the icy conditions, it felt as if I was driving on dry pavement with the Model S. The traction was amazing! I even performed a test panic stop which resulted in a rapid deceleration in a perfectly straight line. I have not driven another all-wheel drive vehicle that could compare. Even though the roads were less than ideal, it was an easy drive up to the mountains.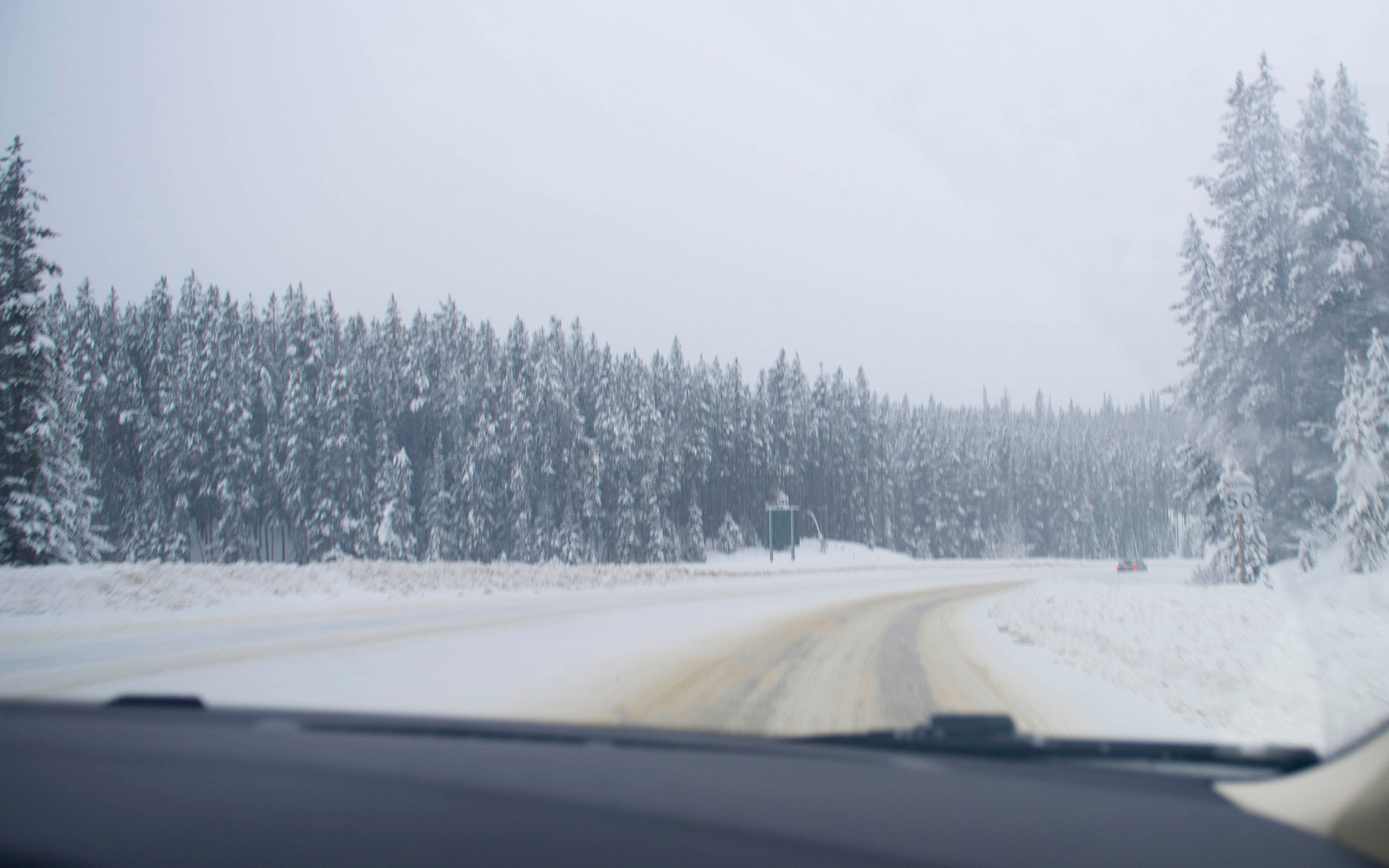 Remotely Warming Up Model S on my Tesla App– Arrive to a heated seat!
After an excellent day of skiing, it was time to head back home. While at the ski resort, there was no option of charging the car so the car was well cold soaked from sitting in the cold waiting for our return. However, I remotely warmed it up using my Tesla App, so that when we got in, it was already warm inside.
Supercharging plus coffee
On our drive back down the hill, we stopped at the Canmore Supercharger. As it turned out, I didn't really need the short charge stop on the way up in the morning.  I would have made it back to the Canmore Supercharger with at least 60 K of range left. Also, driving uphill to Lake Louise uses more power than coming back. There is at least 1,000 feet of vertical gain, as well as the prevailing winds against you on the way up. As we usually do in Canmore, we grabbed a quick coffee. In the time it took to get some coffee I had more than enough charge to get home with range to spare.
My friends and I are already looking forward to another successful winter road trip adventure with Model S over Kicking Horse and Rogers Pass towards Kelowna. Model S's dual motor all-wheel drive is an amazing winter driving experience!