Battery Cell Production Begins at the Gigafactory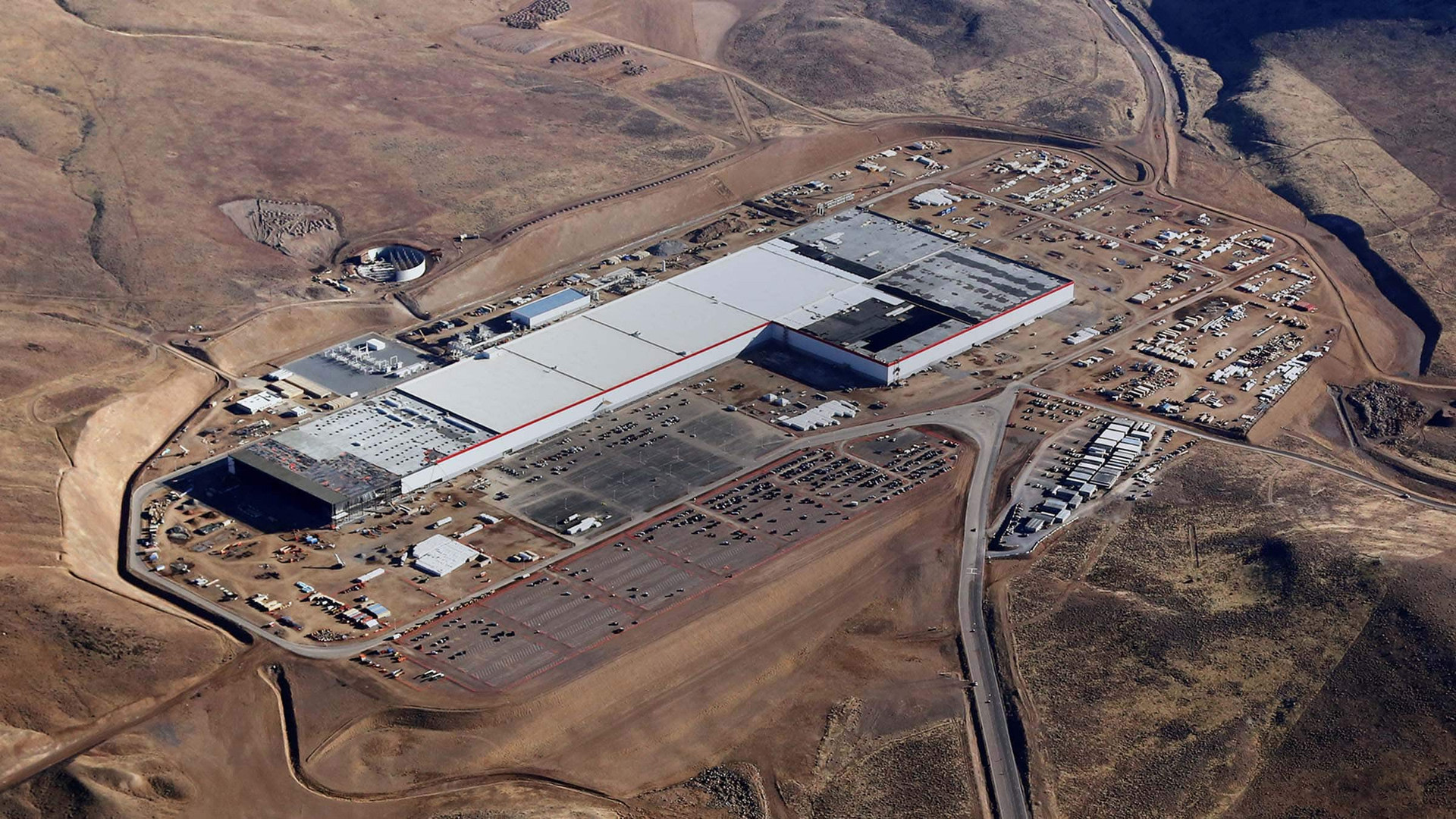 Tesla's mission is to accelerate the world's transition to sustainable energy through increasingly affordable electric vehicles in addition to renewable energy generation and storage. At the heart of these products are batteries. Today at the Gigafactory, Tesla and Panasonic begin mass production of lithium-ion battery cells, which will be used in Tesla's energy storage products and Model 3.
The high performance cylindrical "2170 cell" was jointly designed and engineered by Tesla and Panasonic to offer the best performance at the lowest production cost in an optimal form factor for both electric vehicles and energy products.
Production of 2170 cells for qualification started in December and today, production begins on cells that will be used in Tesla's Powerwall 2 and Powerpack 2 energy products. Model 3 cell production will follow in Q2 and by 2018, the Gigafactory will produce 35 GWh/year of lithium-ion battery cells, nearly as much as the rest of the entire world's battery production combined.
The Gigafactory is being built in phases so that Tesla, Panasonic, and other partners can begin manufacturing immediately inside the finished sections and continue to expand thereafter. Our phased approach also allows us to learn and continuously improve our construction and operational techniques as we continue to drive down the cost of energy storage. Already, the current structure has a footprint of 1.9 million square feet, which houses 4.9 million square feet of operational space across several floors. And we are still less than 30 percent done. Once complete, we expect the Gigafactory to be the biggest building in the world.
With the Gigafactory online and ramping up production, our cost of battery cells will significantly decline due to increasing automation and process design to enhance yield, lowered capital investment per Wh of production, the simple optimization of locating most manufacturing processes under one roof, and economies of scale. By bringing down the cost of batteries, we can make our products available to more and more people, allowing us to make the biggest possible impact on transitioning the world to sustainable energy.
Finally, bringing cell production to the U.S. allows us to create thousands of American jobs. In 2017 alone, Tesla and Panasonic will hire several thousand local employees and at peak production, the Gigafactory will directly employ 6,500 people and indirectly create between 20,000 to 30,000 additional jobs in the surrounding regions.
Forward-Looking Statements
Certain statements in this blog, including statements regarding cell production plans, Gigafactory production levels, expected battery cell costs and jobs, are "forward-looking statements" that are subject to risks and uncertainties. These forward-looking statements are based on management's current expectations. Various important factors could cause actual results to differ materially, including the risks identified in our SEC filings. Tesla disclaims any obligation to update this information.