BIOS-groep takes its electric Schiphol taxi services to the next level with Model X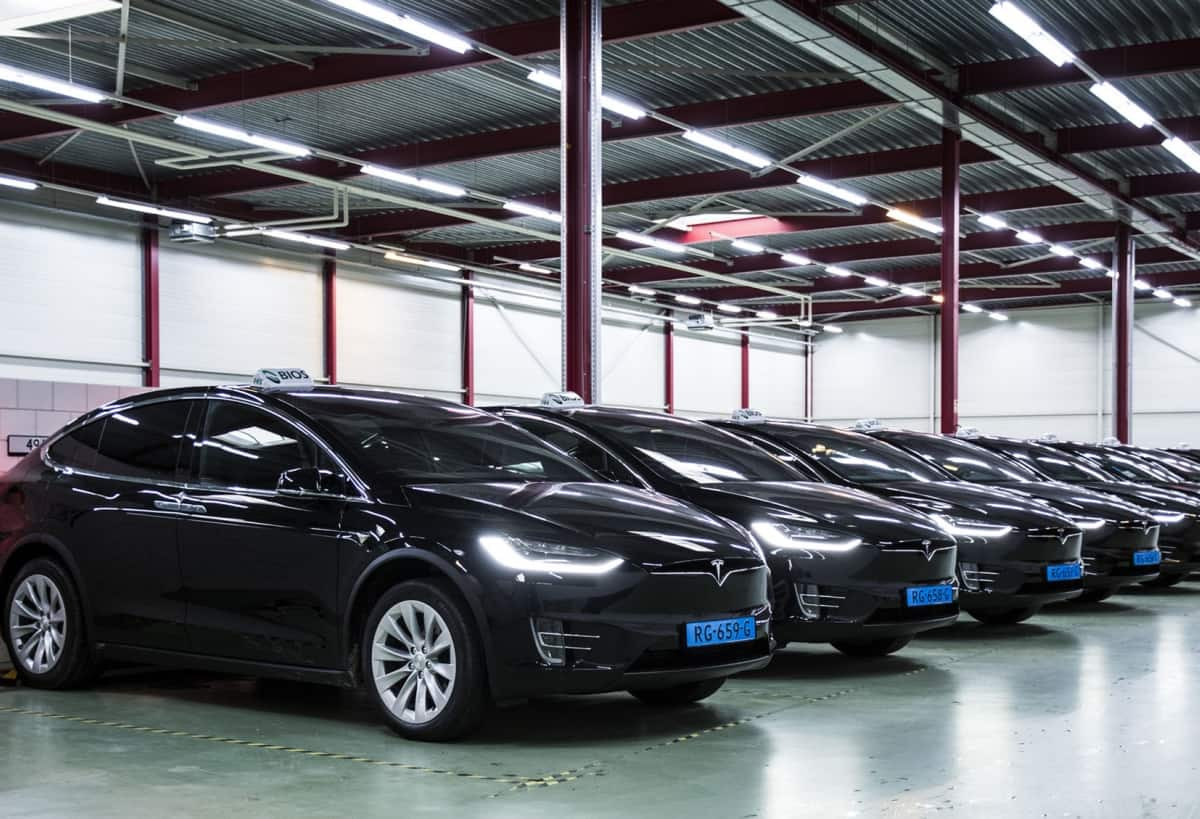 Over the last few years, Amsterdam Schiphol airport's vision on sustainability has accelerated the roll out of electric mobility. This transition allows travelers to enjoy the comforts of driving 100% electric without polluting the environment. Using renewable energy to charge, the Schiphol taxi rides are completely emission free. BIOS-groep, one of the larger taxi companies operating at the airport, went all-electric with a fleet of Tesla Model S in 2014. To date, they have saved more than 2,500 tons of CO2 per year. It is crucial for taxis to start their shifts fully charged for the day, so in collaboration with Tesla, BIOS-groep installed their own on-site AC charging solution, the backbone of their charging routine. After four years of successful customer and driver satisfaction, BIOS-groep decided in early 2018, to replace their entire fleet of Model S with Model X.
Next level
Stef Hesselink, Managing Director of BIOS-groep, recognizes the Tesla taxis at Schiphol are being used extensively, "But the Model S have held up beautifully since they've been put to work in 2014, having an average of over 250,000-300,000 km on each odometer by the end of 2017." Taxis and other commercial vehicles have a very different usage pattern and could drive up to over 100.000 km per year. BIOS-groep carries out more than 170,000 rides per year to and from Schiphol, so the time came to renew the all-electric fleet. "We loved Model X, and the ability to transport up to seven adults as well as their luggage coupled with the high residual value of the Model S, made a very appealing case," concludes Mr. Hesselink.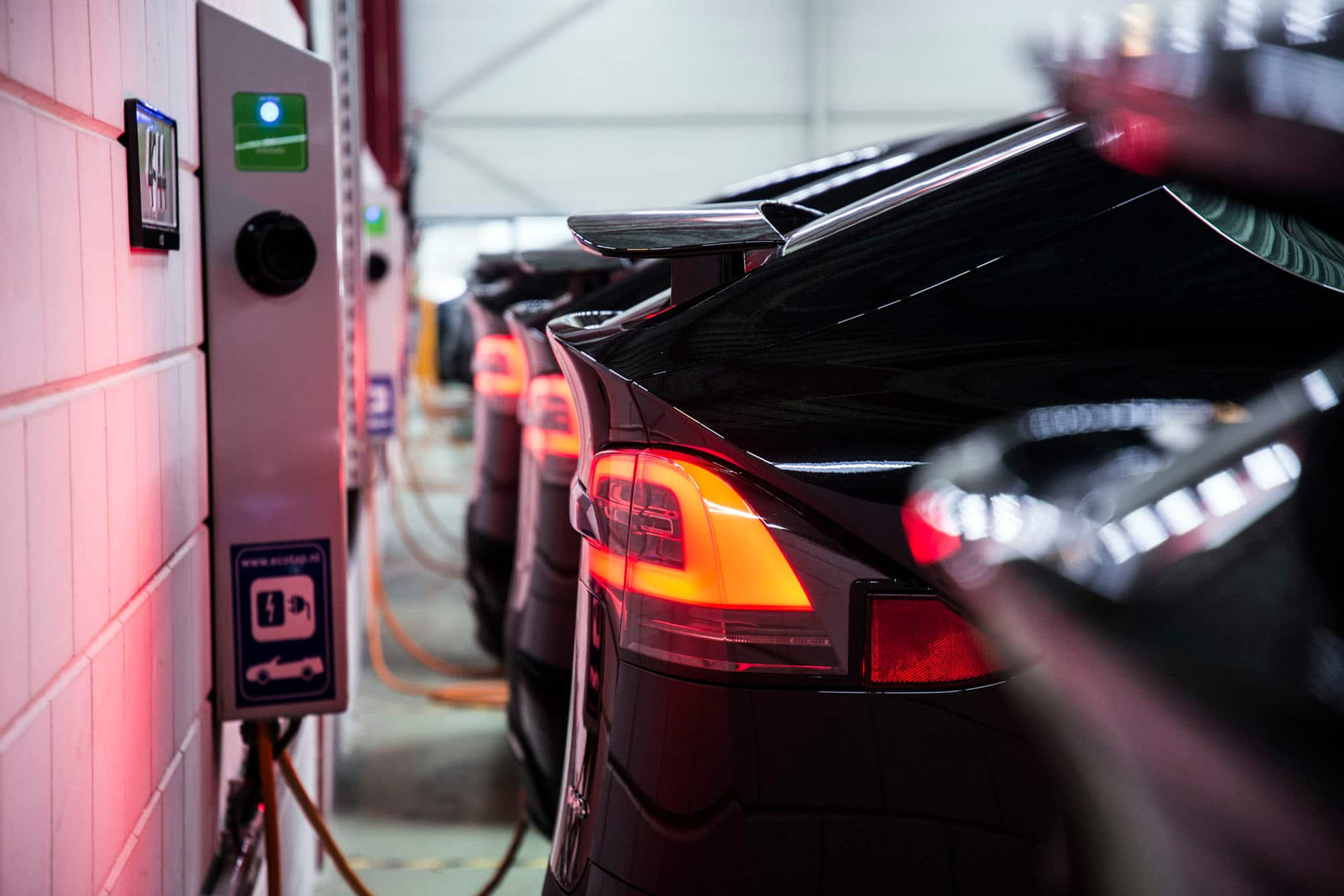 Charging routine
BIOS-groep's taxis are primarily charged overnight or during downtime, using regular AC chargers at their own depot, allowing the drivers to always start their shift fully charged. To complement their operation peaks, BIOS uses its on-site DC fastcharging solution provided by Tesla, which can charge the cars at 60kW.
Charging for Schiphol Tesla taxis
In cooperation with Schiphol, Tesla also created the largest dedicated DC fastcharging station for a group of cooperating taxi fleets. It is not part of Tesla's public Supercharger network. It is available exclusively for taxis serving the airport, to complement their charging with the quickest recharge available at the best possible location. More capacity is scheduled to be added to this site very soon.