All electric vehicles are great, but Teslas are even better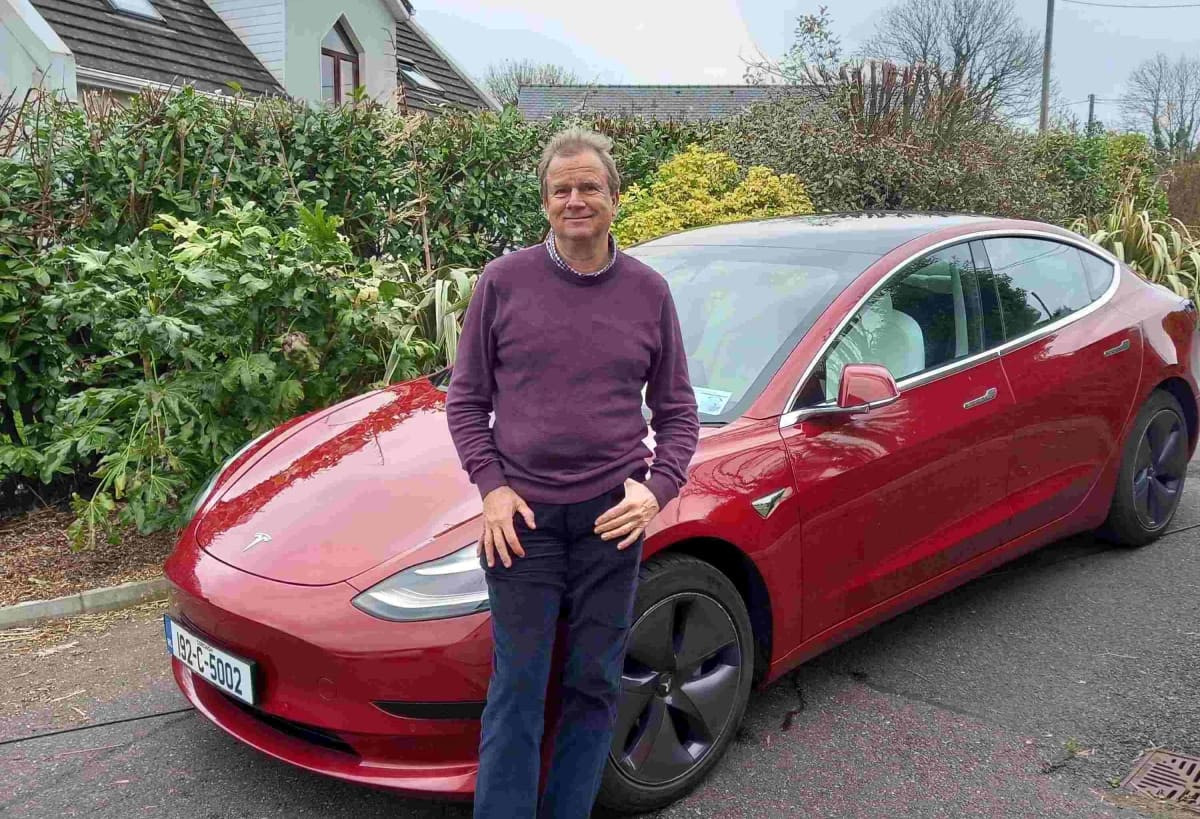 I first heard about the Tesla Model S around six years ago. I thought it was a revolutionary concept, so I decided to invest in more affordable Model 3 when it came out.
My Model 3 is the first electric car that I have owned. I wanted to drive a car which was both economical and emission free - for the benefit of the environment. In Ireland, we need to drastically reduce our Greenhouse gas emissions, and Tesla vehicles do this at a greatly reduced cost due to the SEAI plug-in grant and low road tax. I couldn't ignore the savings which come hand in hand with owning an electric vehicle over a petrol or diesel car.
I was interested in Model 3 because it was a totally new concept of a car. Not only does it look good, but it is reasonably priced for what you get, and the running costs are a minimal. My first drive back to Cork after collecting the car in Dublin was great. I was so impressed by the simplicity of the whole operation and I quickly learnt how to maximise the battery power. My favourite thing about my car is that so much is done automatically. For example, I love how it automatically locks itself 15 seconds after I leave the vehicle.
I really appreciate having the cruise control feature. It is brilliant how the car takes its speed cue for the vehicle in front and how quickly it responds to unexpected objects. Once someone walked out in front of my car and I was astonished at how quickly the car reacted. I always pay attention to the road even when using the Autopilot features, but this could have been a very different story if I was driving a less responsive vehicle.
All the features are just so different to a petrol or diesel car, but it is still very spacious and comfortable inside. I often use the Tesla App to preheat or cool down the inside of the car, especially after a walk or any other sports activity.
I am trying to convince all my friends to purchase a Tesla. My wife has a Nissan Leaf which still mimics a 'normal' petrol car just with the addition of an electric motor. It has some nice features, but it does not come close to a Tesla. It still has a foot brake as a handbrake you need to use which feels unnecessary and outdated.