Model 3 in one word? Brilliant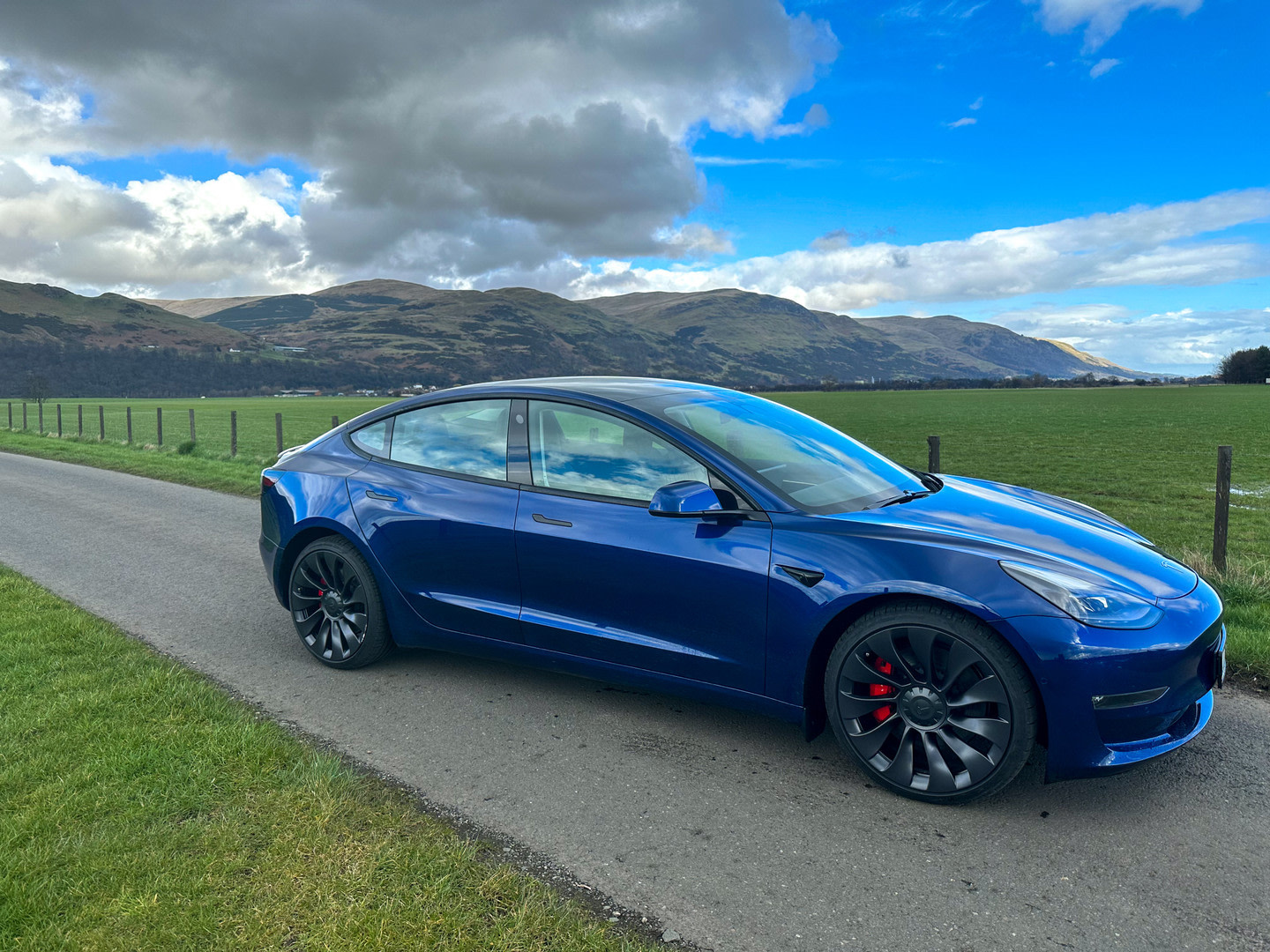 I first became interested in Tesla as a brand due the technology. I drive around 25,000 miles a year, so was particularly interested in Autopilot and the entertainment features, including the ability to link various music platforms to the car. My friend owns a Model 3 and couldn't say enough good things about it. Compared to other brands with internal combustion engines, the amount of space inside a Tesla is insane. The car is like a Tardis.
Model 3 Performance is my first electric car. At first, I was nervous about purchasing my first electric car – I won't lie! I mainly wanted to try Tesla for performance rather than fuel saving. That said, I have saved an absolute fortune. With the miles I do, if I compare my fuel spend in my last car, an Audi SQ7, I save around £400 per month. I save even more now when you consider the price of fuel now versus in 2021.
I am really impressed by the total cost of ownership so far and because I purchased the vehicle through my business, I benefitted from the Benefit-In-Kind company car tax incentive. In addition to this, the tyres have lasted far longer than I expected, and as the car uses regen braking, I haven't had to replace the brake pads either. The lack of servicing requirements means I don't spend on that either. If you do need to book in a service, you can do this via the Tesla app. Once I had a Mobile Service Technician come out and quickly see to my car. It was a fantastic service – he even topped up my washer fluid whilst he was there.
One of my favourite features is Autopilot. It is truly amazing and makes the car so effortless to drive.  I travel from Scotland to London frequently, and it's just so easy. The car's navigation system plans my charging for me. Once I plug in, by the time I go to get a coffee and walk back to the car it is good to go on with enough power. I love the Supercharger network – the chargers are blazingly quick!
Aside from using the Supercharger network, I usually charge at my office which is super easy. I live in an apartment complex, so this has been the best option for me. At work I just plug in, and after a few hours the car is fully charged.
There have been many times where I have been grateful to have my Tesla, especially when we had -10 Celsius temperatures a few months ago. I was able to preheat and de-ice my car via the Tesla app before I got inside it. I also use the app to check on my dogs with the interior camera.
Simply put, Model 3 is effortless to drive. In one word? Brilliant.