My 'Contactless Delivery' Experience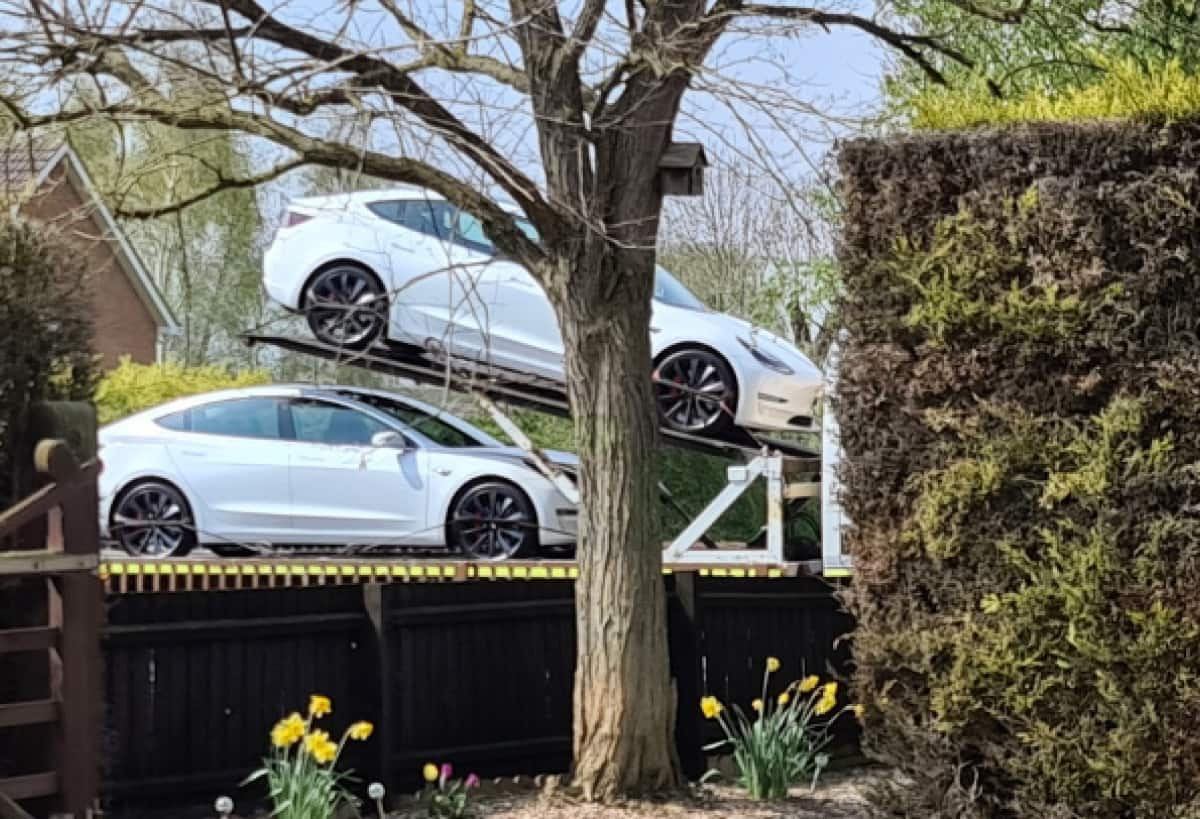 So just to set the scene, my old car agreement had just about to come to an end and I ordered my new white Model 3 Performance just as lockdown began. I was unsure how I would be able to arrange collection of my car, but thankfully Tesla organised a home delivery.
As I am deemed an essential worker, Tesla agreed to deliver my car to my home. I received a phone call from Tesla approximately two weeks before my delivery date, and confirmed that my preference was for a home delivery rather than collection as it felt like the safest option for me.
In the run up to my delivery, all the paperwork was dealt with electronically. Tesla notified me that they had received everything they required and that the delivery was confirmed. I had a call the week before delivery asking if I could accept the car a day earlier, and I thought why not - it wasn't like I planned to go anywhere and I was really keen to receive my car. Tesla has loads of tutorial videos online that I had watched several times anticipating my delivery.
On the morning of my Model 3 delivery, my new car appeared in the Tesla app (albeit with remote access disabled as you would expect) and that was exciting in its own right. I was told that I could expect delivery of my car at around midday, and sure enough at 12:30 the sight of two identical Model 3's appeared at the end of the drive.
The delivery driver rang the doorbell and then kept well back. He asked for confirmation of the VIN to make sure he had the correct car (because he had two identical cars on the transporter).
Although it is not necessarily required, I had printed a copy of the Delivery Declaration document which showed the VIN in large print, so that it could be seen at a safe distance. Now that the delivery driver had received the confirmation he needed, he resumed with unloading my new car off the truck.
And here it was, my fantastic new Model 3 on the drive. The delivery driver took images from every angle of the car, he then left the card keys in their plastic wrapper on the roof and stood well back whilst I checked the car.
The delivery driver said "goodbye and enjoy!", and that was it.
The entire process ran perfectly. I felt very safe but was also given the chance to fully inspect the car at my leisure and report any findings via the app.
I would personally recommend a direct delivery, for me the process was flawless.
So far, I have only had to make one trip into work but it gave me a chance to enjoy the car. I took a quick blast down the motorway and the local country roads. Wow, it's amazing!
Steve