Driving for Change at COP15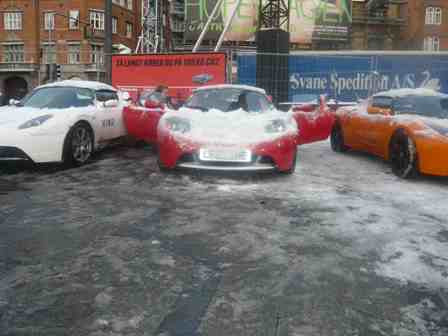 Tesla spent two weeks in Copenhagen for the United Nations Climate Change Conference, Dec 7 to Dec 18. We spread the word about Tesla Motors to climate change experts, policymakers, journalists, and fans. We decided to exhibit the Roadsters on the streets of "Hopenhagen". We wanted to demonstrate that zero emissions vehicles are a reality, and show that the Roadster is capable of driving in severe weather conditions – snow, rain and freezing temperatures. Over the course of the two weeks at COP15, the only things we needed were an electrical outlet and a few car washes. We did about 400 drives around town.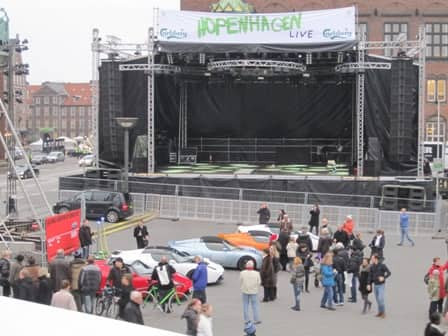 The event saw the biggest lineup of Teslas in Europe to date – 10 Roadsters. U.S. Ambassador Laurie S. Fulton invited Tesla Motors to a reception for California Governor Arnold Schwartzenegger. Los Angeles Mayor Antonio Villaraigosa also attended the event. A pair of Tesla Roadsters welcomed the guests at the red carpet entrance. Guests included heads of state, ministers, and business leaders.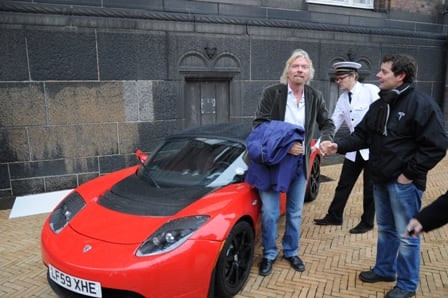 Virgin CEO Richard Branson chose a Tesla Roadster as his car service for the event. He became so fond of the car, he insisted on driving it himself - and provided rides for other high-level international VIPs. He drove a Radiant Red Roadster - to match the Virgin brand! UN Secretary-General Bang Ki-Moon was offered a ride, but like Branson, asked to drive it himself. We were thrilled to be a part of such a noteworthy event. See more photos here.