Helping my neighborhood go solar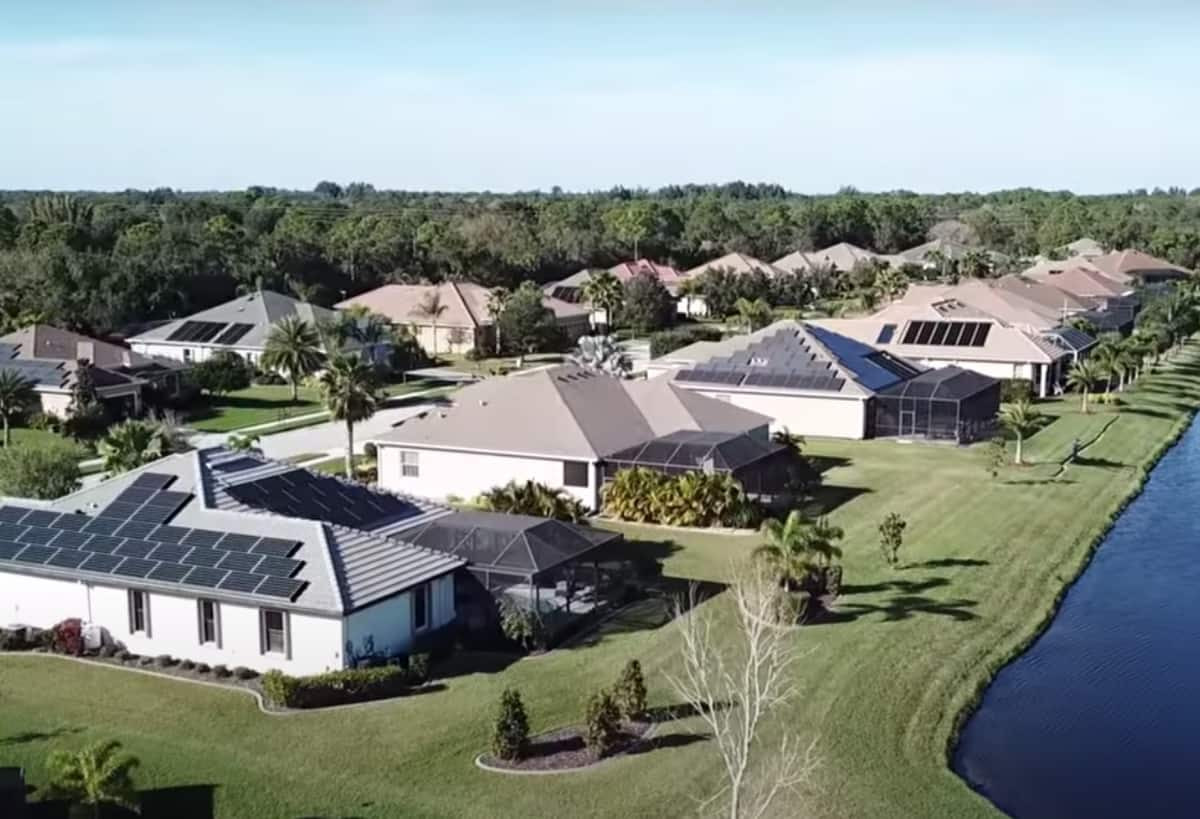 We live in Venice, a beautiful community near Sarasota, Florida. A few years ago, few homes in our neighborhood had a solar system. Solar seemed expensive, the installation process complex and frankly, most solar systems were ugly and aesthetically seemed more like science projects. But after installing solar with Tesla that changed: about 10% of our community took notice and installed Tesla solar.
Feeling secure with solar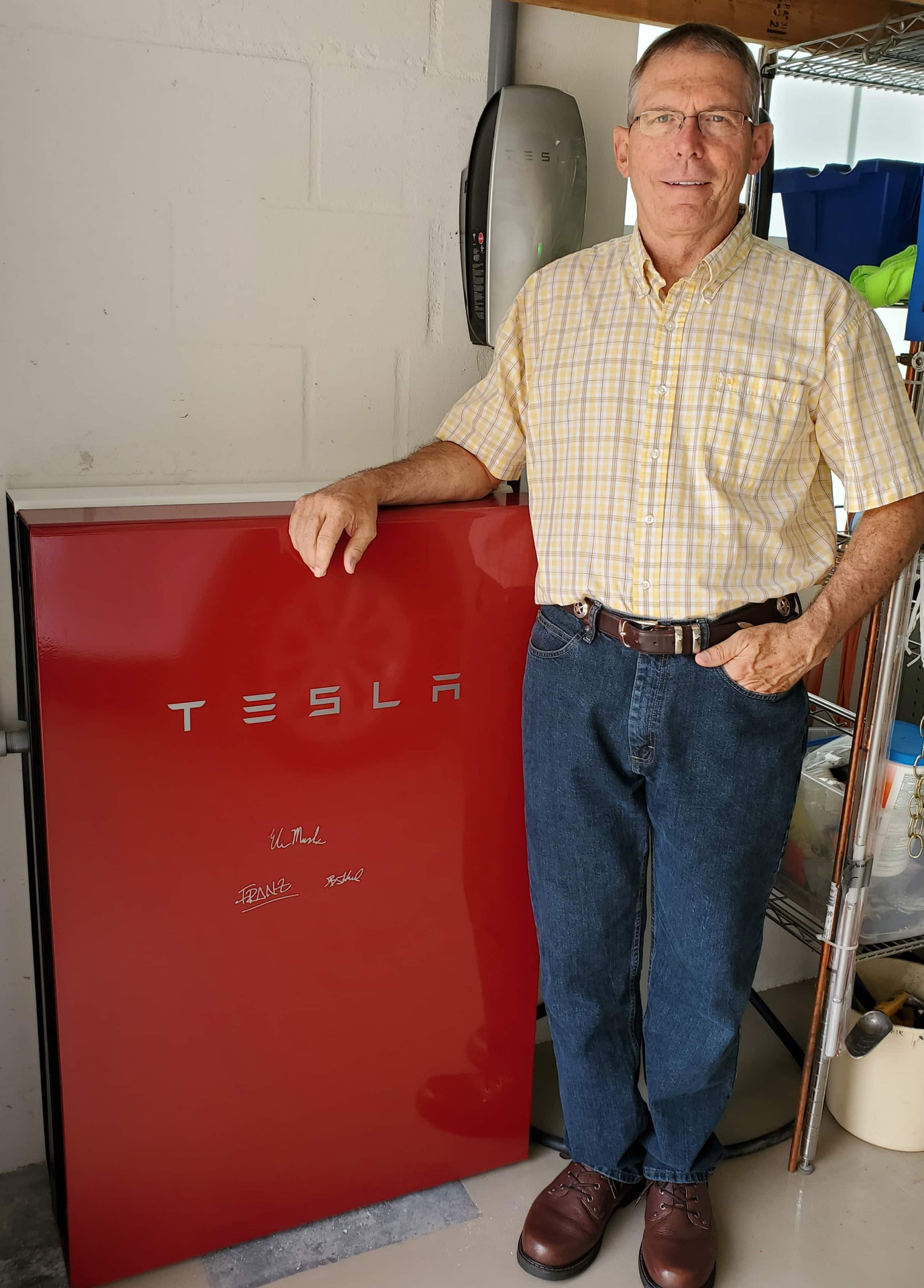 Florida has an abundance of sunshine, therefore it made sense to explore the idea of installing solar. However, when I first researched the idea years ago it seemed like a huge pain. From down payment, installation costs, maintenance, aesthetics and warranty, many of the companies I investigated seemed unreliable and none offered turn-key installation. They promised long warranties, but I was not confident some would even stay in business. What if I need maintenance five years from now and the company is not around? Another huge factor was none of the other installation vendors offered an integrated battery backup option like Tesla's Powerwall.
Fast forward a few years later. Not long after I purchased a Tesla Model S, my local Tesla Advisor, Morgan, brought up the idea of Tesla solar panels and Powerwall. Lots of sunshine in Florida produces lots of solar energy, allowing me to credit power back to the utility power grid via net metering. Solar charges the Powerwalls which supply power to my home in the event of a hurricane, plus supply power during Florida's frequent, short-term power outages.
As an owner of a Tesla vehicle I believe in their products and their mission. Key to my solar decision was that Tesla offers a complete solar installation package. I would not have to be concerned with permits, coordinating with the utility company, hidden costs or wondering if the installation crew is dependable. I was confident in the decision to go with Tesla solar and Powerwall. In my view, their technology is unparalleled.
Transitioning as a community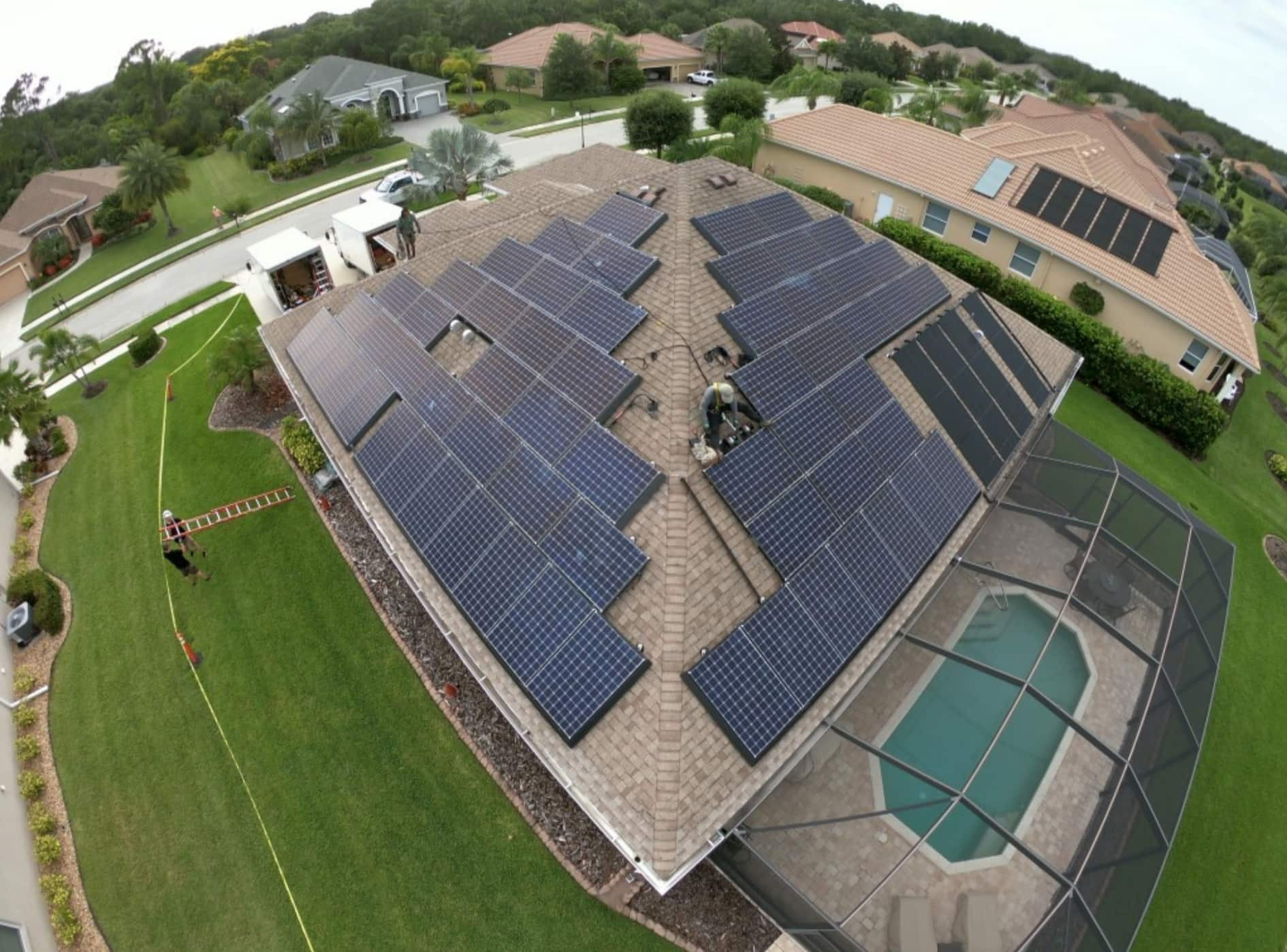 We live in an HOA community. Therefore, before the solar install we obtained HOA approval. I also notified everyone in the community, letting them know the process and what we would be installing. As a result, many people reached out to learn more.
We were easily approved to move forward and installed a large Tesla solar panel system and two Powerwalls. Before and during the installation, many neighbors stopped by to learn more from me and from Morgan, our Tesla advisor. Before we knew it, about 10% of our neighbors installed Tesla solar panels and Powerwalls. We now rely much less on utility power and more on self-generated solar power.
Now, we're like our own utility – each of us producing clean energy to power our home. You should see our community at night during a power outage, all the homes with Tesla systems light up the neighborhood like a Christmas tree!
Locking in my savings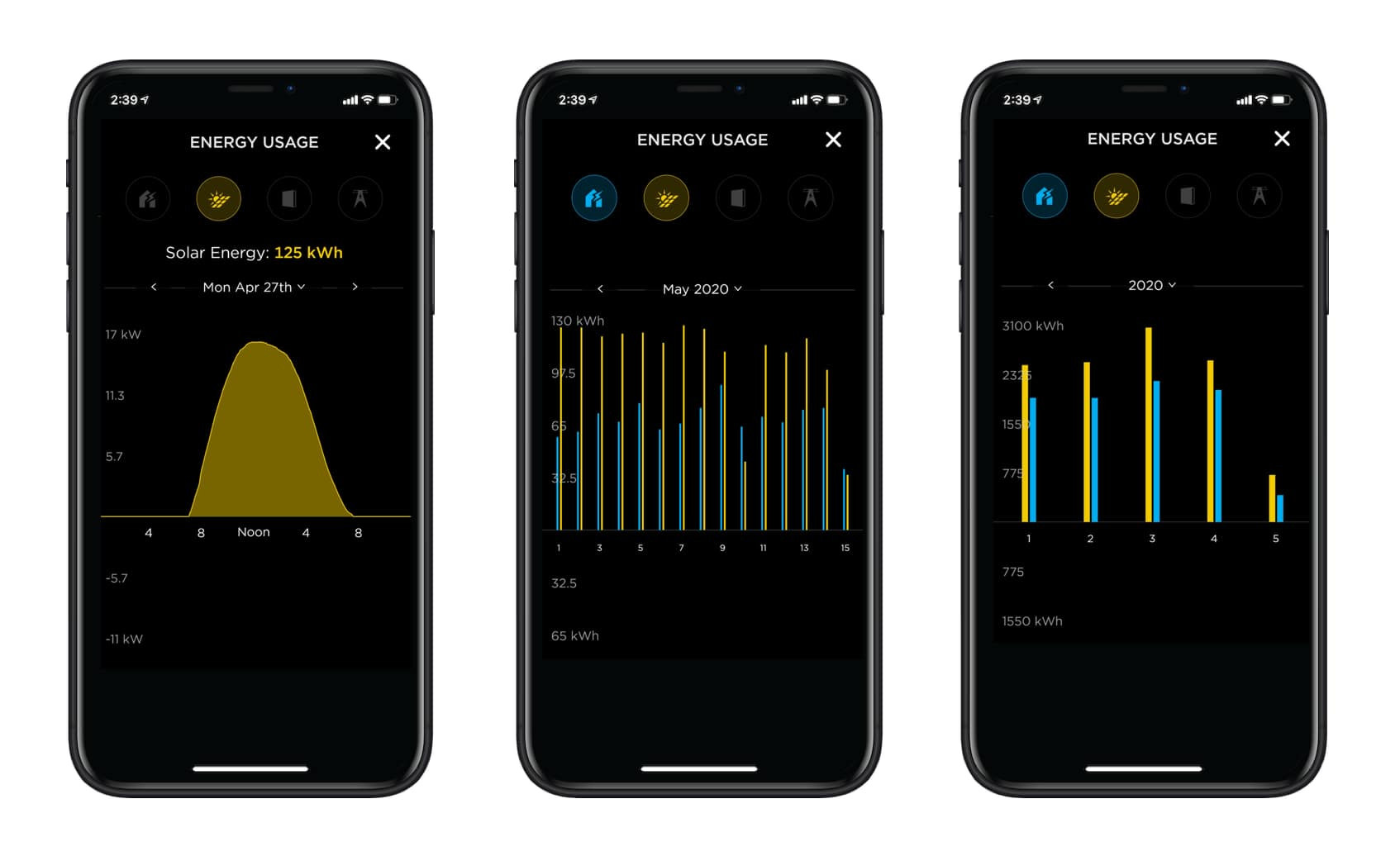 I initially financed my solar system so my monthly payment would be fixed, unlike my electric rates which go up every year. Prior to installing solar, I was paying about $400/month and I knew costs would continue to rise. As I approach retirement, solar seemed like a great way to lock in our energy expense. I was fortunate to be able to pay off the solar system early, so now my only energy expense is a $9 monthly utility bill, the minimum to be connected to the grid. Imagine, we only pay $9 per month for energy for the life of the solar system, almost 25 years! We no longer pay the utility company $4800 per year which is $120,000 over 25 years (not including their annual rate increase).
All this good news gets even better. We took advantage of the investment tax credit (ITC) deduction when we purchased our solar panels and Powerwalls. Each person has a different tax liability, but with the ITC my CPA was able to claim a refund on the bulk of our income tax payments for the last two years.
Reliable, clean energy for my home while increasing its market value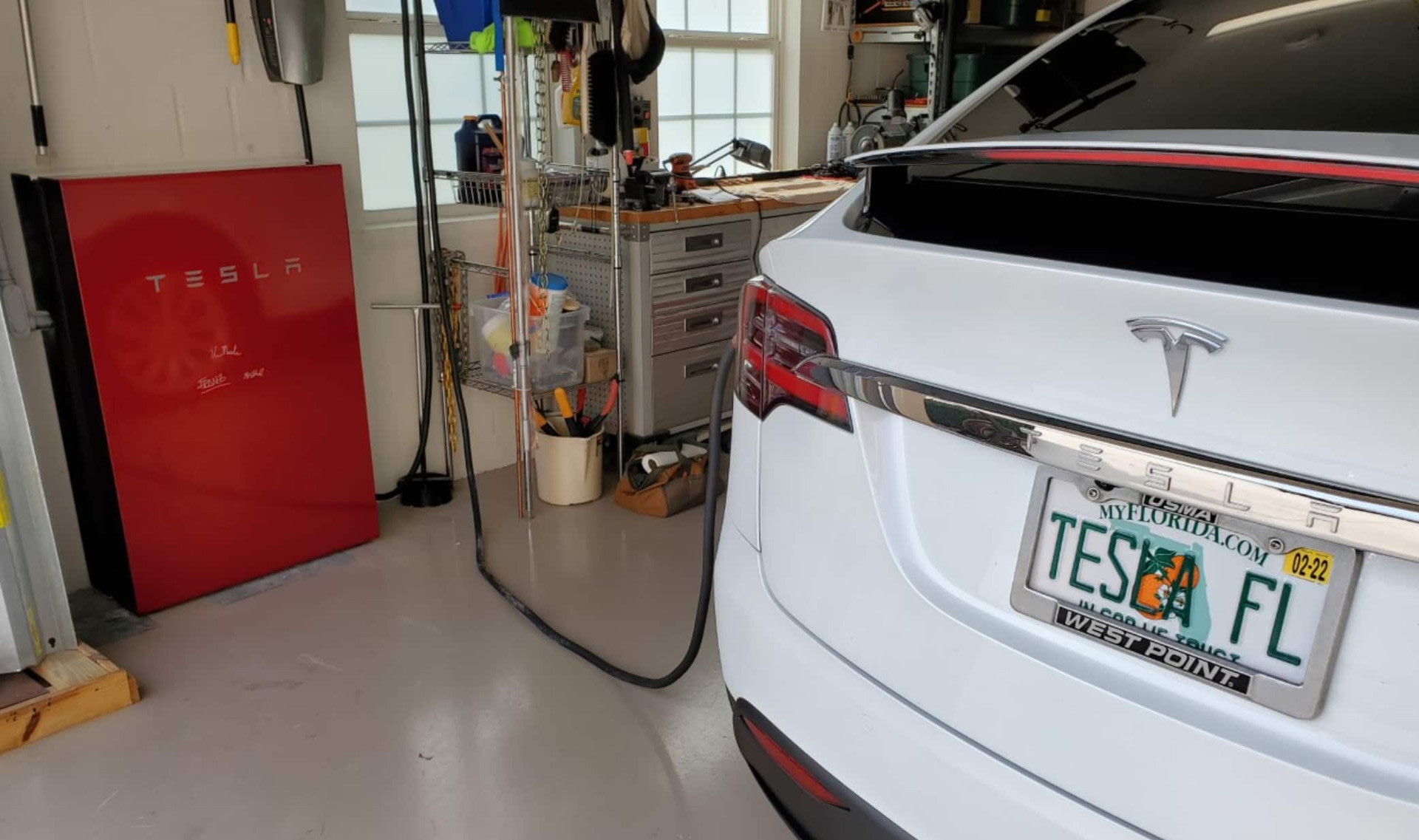 I find it appealing that I put a system on my house that will last for 25 years or more. The long-term benefits are attractive. When it comes time to sell my home, imagine how appealing it will be to say to the buyer that their electric bill will be almost zero, they will have continuous power in the event of an outage and they will be producing clean energy.
Many in our community decided to go with Tesla for reliable, clean energy while increasing the market value of their homes. I recently traded my Model S for a new Model X. Several in our community also own Tesla vehicles. Thanks to Tesla for allowing us to charge our homes and our Tesla vehicles with clean Florida sunshine.
Order Solar Panels
Order Powerwall