A Tale of Two Teslas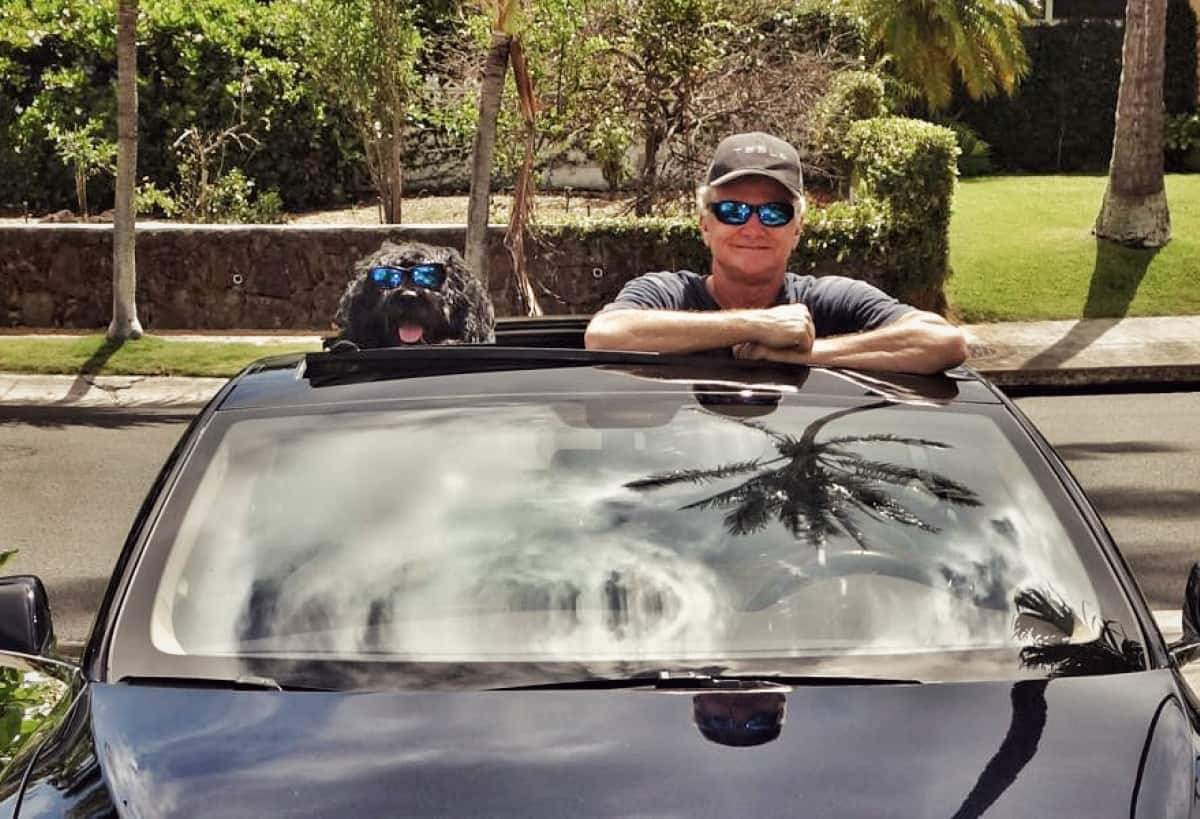 How in the world would someone who had never before purchased a luxury car or even a new car end up owning two Teslas?
First there was the 2013 Hawaii Tesla. I live across the mountains from Honolulu and had just taken a job that required a long commute every weekday. The Model S could be powered by solar panels atop my house, it handled like a sports car, got better economy than my Civic, and its aluminum body would never rust. I had finally found an exciting enough car to justify purchasing a new vehicle.
When the dark blue Tesla arrived it exceeded my expectations. What I liked best was what I called "the capsule." Seated inside the Tesla, I felt secure knowing this was the safest car ever built. Best of all, it was quiet, remarkably so. I could summon any song I had ever known by voice commands, and audio books played effortlessly from my iPhone. Commutes within the capsule became my time to shut out the craziness of my much too busy life and bathe myself in well-chosen songs, audio books, and a joyful driving experience. I minimized the aggravation of heavy traffic by using the traffic flow indications of Tesla's navigation software to consistently bypass the worst traffic snarls.
Alas, we island residents sometimes suffer from island fever, in which we miss the wide-open spaces of the mainland. Tesla came to the rescue by introducing the 70D. Here was a car with Supercharging, Autopilot, and enough range for long-distance cruising, at an attractive price. I ordered one for mainland delivery and began plotting an epic summer drive to include all the "upper 49" states. My copilot would be Iceman, a 10-year-old Portuguese Water Dog.
I took delivery of my 2015 deep blue 70D in Oregon, headed to California for paint protection, Nevada to visit relatives, and then up to Idaho to celebrate the opening of the Boise Supercharger. The Tesla community can be amazing, as I discovered when nearly every Tesla owner in the Boise area showed up to join the celebration and wish us well on the trip. This sendoff complimented the effort weeks earlier by Hawaii Tesla owners. Finally, through internet correspondences, 50 state EV pioneer Michael Fritts offered essential advice for the road ahead.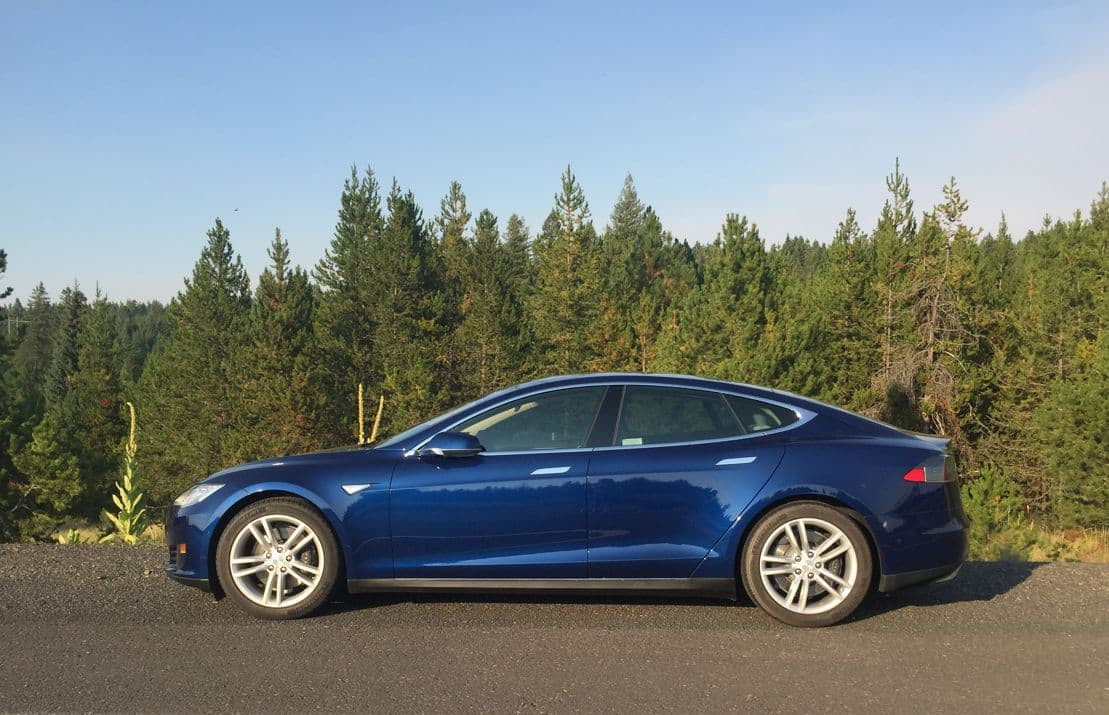 My 2015 Model S in the mountains of Oregon.
The push north to Alaska challenged my trip planning, but I soon learned to take maximum advantage of the original destination charging locations, RV parks. I'd depart in the morning with full energy, add a helper charge en route, and then recharge overnight at the next campground. Alaska and northwestern Canada were stunning.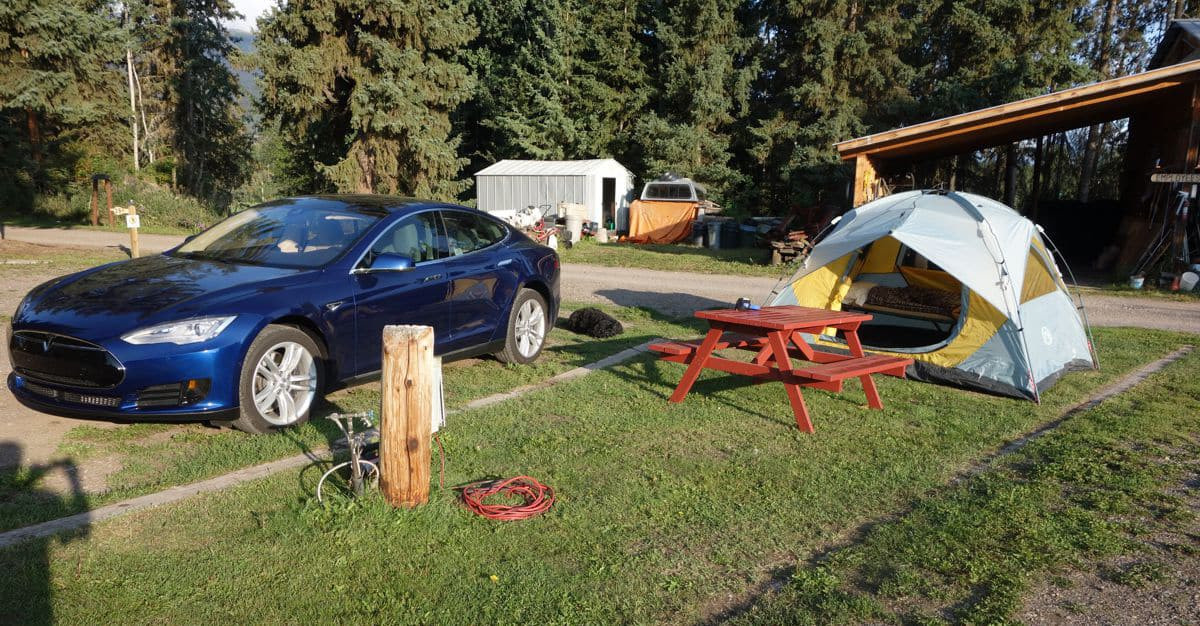 In Smithers, Canada, we spent the night and brought the Tesla to a full charge.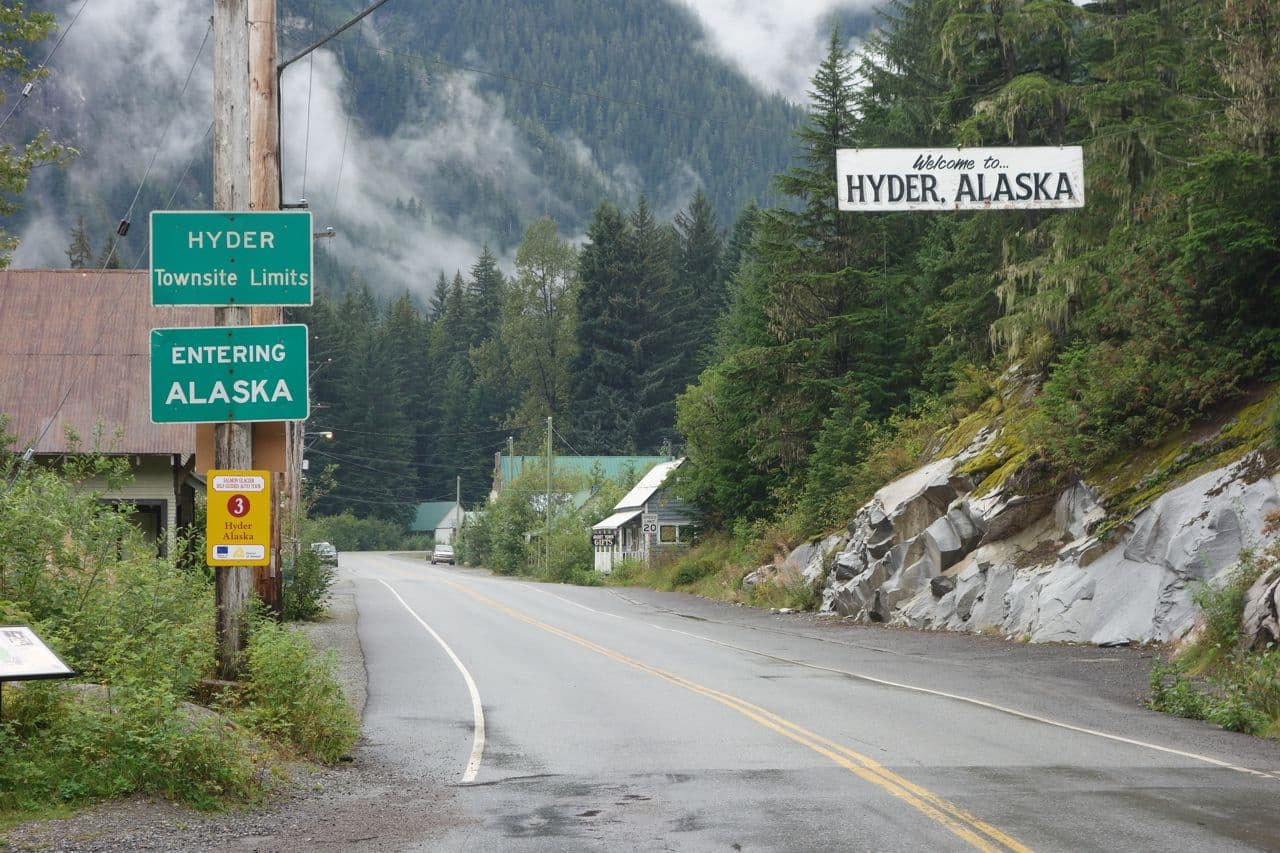 Once back south on the Supercharger network, I made great time, with 870 miles being my best charging-stops-only effort. Iceman revealed himself to be a country dog at heart: swimming in icy streams of South Dakota's Black Hills, adapting a deer antler to be his toothpick, and racing at top speed among the hay bales of a Texas ranch. I stayed busy using my background as a pilot to enhance the driving experience. I toured the top aviation museums, enjoyed the fall colors in Vermont, and visited old friends across the country.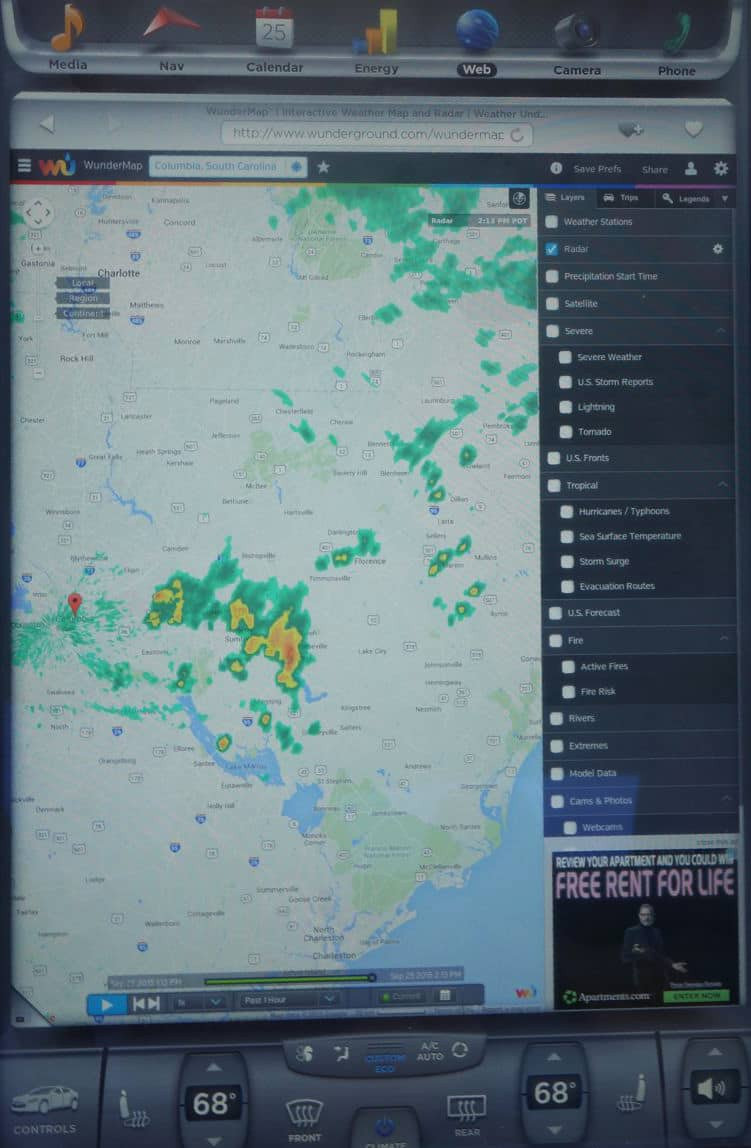 A radar-equipped Tesla? I avoided thunderstorms in South Carolina by using internet radar images. 
Upon reaching Arizona less than two months after beginning the trip, the last of 50 states fell. Every segment of the trip has been blogged on www.theelectricroadtrip.com. Although we Hawaii Tesla owners will swear there cannot be a better service center than our own, the Seattle service center put forth a phenomenal effort troubleshooting an odd noise, fixing it by replacing a part residing at another location, and then getting me on my way the same day. Likewise, the Raleigh service center rotated my tires lickety-split and sent me quickly onward. That was all the maintenance needed for the trip. This is one reliable vehicle.
 Although I may not always need so many vehicles, for now I own the ultimate island car and the ultimate mainland vehicle for curing island fever.